We would all rather be relaxing in our pools rather than cleaning them, but sometimes you have to bite the bullet to ensure your swimming pool is crystal clear.
Whether it is time for a mid-summer cleaning or post-winter maintenance, the following tips and tricks will help you to clean the waterline tiles in your swimming pool in record time.
Drain The Swimming Pool
Don't get too excited and drain the entire swimming pool, you just need to drain the pool down enough so that the waterline tiles are accessible for inspection and cleaning. You only need the water to be about 5cm below the waterline tiles.
Due to evaporation, calcium carbonate and calcium silicate tend to buildup on the waterline tiles. This flaky crust is an instant turn-off for anyone who is thinking of diving into your pool. In order to provide the best clean, it is essential that you establish whether the muck is calcium carbonate or calcium silicate as they require unique cleaning approaches.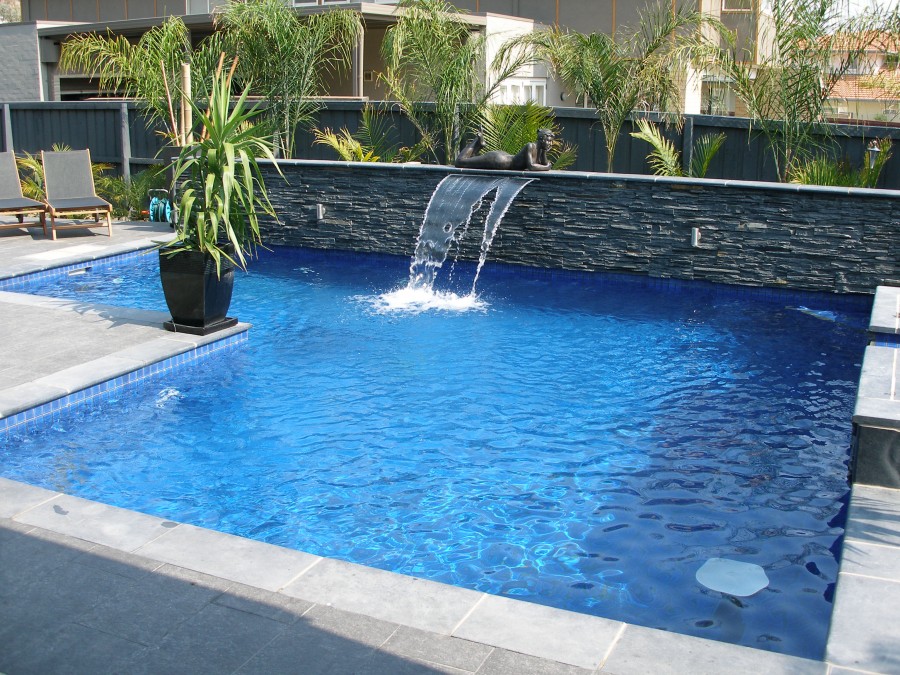 Calcium Carbonate
This will appear as a flaky white crust just above the water level. The easiest way to remove this buildup is to use a pumice stone or stone eraser. Some people prefer standing in the pool to complete this task, but it depends on the depth of the pool whether this is advantageous or not. Make sure the pumice stone and the tile is wet to ensure you don't scratch the tiles. Test on a small section that is out of the way to start, then expand to other areas once you are certain that the tiles are not damaged using this approach. Compared to the Calcium Silicate, this is easy to remove. Acid washing is another effective way of removing this buildup, but this requires completely draining the pool, so hopefully the suggested pumice stone option works for you!
Calcium Silicate
The unique grey appearance of calcium silicate buildup is really off-putting. Unfortunately, this type of calcium is also ridiculously stubborn. There are products on the market that are especially designed to remove this calcium, but they are not cheap and still require a lot of physical exertion. Here is hoping that the calcium buildup in your tiled swimming pool is only calcium carbonate.
How To Prevent Calcium Buildup On Your Swimming Pool Tiles
Now that all of that funky buildup is gone, it is time to make sure that it does not come back. The key factor to address is maintaining proper pH and calcium levels in your pool water. Here are some water balance levels that professionals recommend:
Salt
Min: 400
Max: 4500
Free Chlorine
Min: 1
Max: 5
pH
Min: 7.4
Max: 7.8
Alkalinity
Min: 80
Max: 120
Calcium Hardness
Min:100
Max: 175
If your pH, alkalinity or calcium levels are too high you will not only notice that your water is cloudy, but you will also be creating the perfect environment for calcium buildup on your waterline tiles. Utilise assistance from a professional water testing team and you will save yourself time, money and a lot of hard work.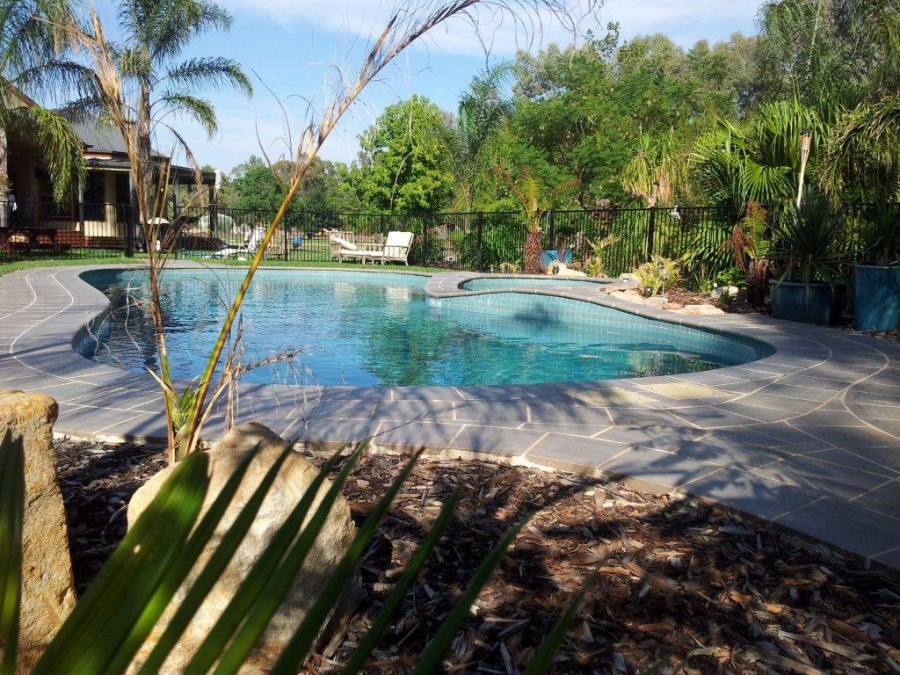 The #1 Pool Building & Cleaning Team In Rural Victoria
Aquazone Pools & Spas is a family-owned and operated company that has been designing, building and maintaining pools for more than 30 years. From Shepparton to Melbourne and everywhere in between, Aquazone Pools & Spas specialises in creating unique backyard resorts that are designed to upgrade your standard of outdoor living. Using boutique materials and premium quality construction techniques, the pool builders at Aquazone focus on constructing durable pools that do not require excessive maintenance.
One of the reasons why so many property owners in Shepparton continue to recommend the services of the team at Aquazone is their commitment to making sure that every aspect of purchasing, installing and maintaining the swimming pool is completely trouble-free. For the best advice and after-sales support, rely on the #1 Shepparton pool builders – Aquazone Pools & Spas.

Aquazone Pools & Spas
Address: Shepparton VIC, Australia
Phone: 03 5822 0266
Website: http://www.aquazonepools.com.au/