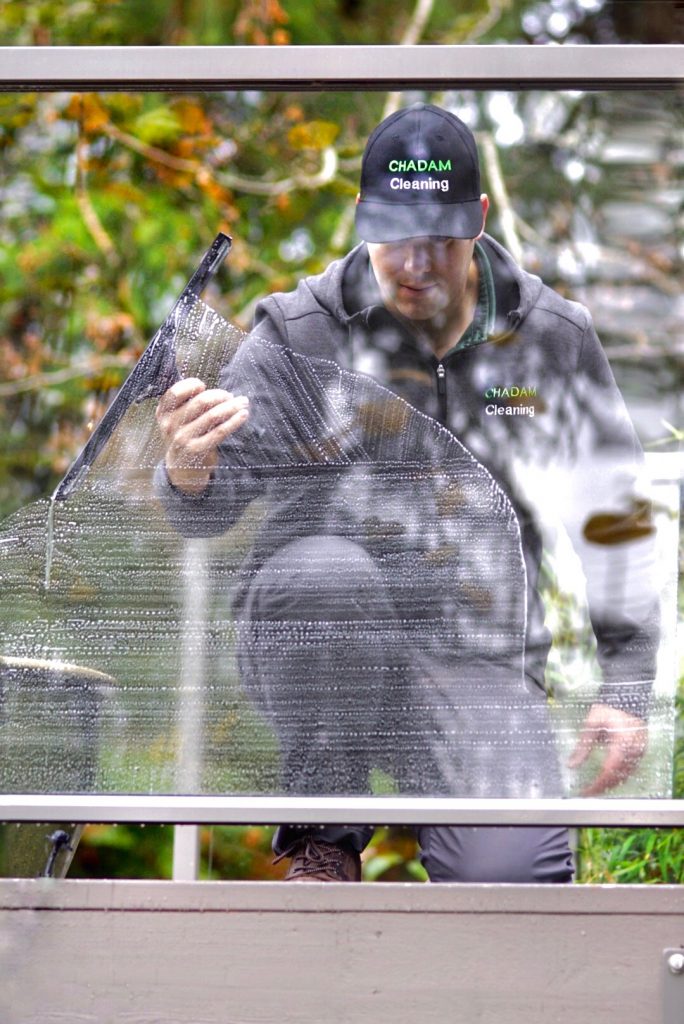 Window cleaning can be excruciatingly frustrating if you are using the wrong techniques or equipment.
If you are using a cheap squeegee that you purchased from the supermarket, you are setting yourself up for windows covered in streaks. There is no shortcut. Buying a proper window squeegee and professional rubber replacement is the secret to ensuring that your windows are left streak-free and shimmering.
There are a lot of different types of professional window cleaning squeegees, but it doesn't matter which one you use. The key is to make sure it is high-quality and that you are comfortable using it.
Replace your rubber regularly to ensure that any nicks or scratches in your rubber are not going to hinder your performance.
What is the best window cleaning product?
Invest your money in a high-quality squeegee, but save your money by using common dishwashing liquid. If it is good enough to make your glasses and plates shine, then it is good enough to use on your windows. The key is to not use too much in the bucket. Use just enough to break down the oils and tannins on the surface of the window. When you use too much dishwashing detergent in the water, it can lead to a cloudy solution being left on the window.
Start from the top of the window and work down.
Inspect the window from every angle, from both the interior and exterior of the building.
Avoid cleaning windows in direct sunlight.
Regular window cleaning not only makes the task easier but can also extend the lifespan of the windows and seals.
Who Is The Best Window Cleaner In Victoria BC?
If you live in British Columbia and you want the very best window cleaning service in the region with affordable rates, then you are going to love Chadam Cleaning. The family-owned and operated company provides expert window maintenance services for clients throughout Sidney, North Saanich and Victoria, BC.
Take advantage of their free window cleaning quotes today. Visit the window cleaning Victoria BC website and request a quote today.
Chadam Cleaning
Address: 2031 B Northbrook Drive Sidney BC V8L 4J3 Canada
Phone: (778) 922-2597
Website: https://chadamcleaning.ca/