Do you treasure your hand-woven wool rug?
Would you love to be able to hand on your precious piece of tapestry to the next generation?
When Persian rugs are provided with expert rug cleaning, they can last for centuries. In contrast, when they are left without proper care, it is amazing how quick the colours will fade and fibres disintegrate.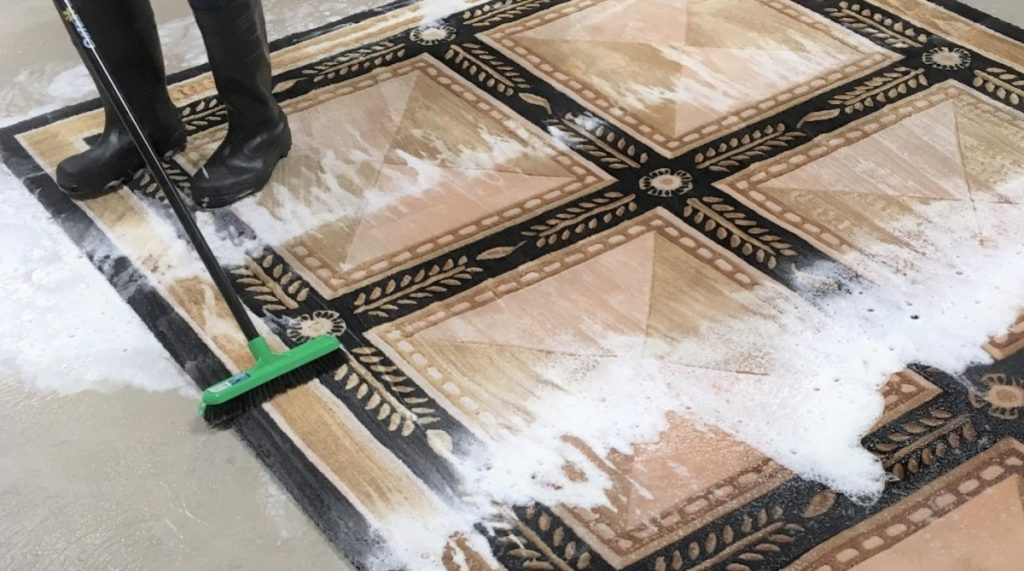 So are ready to provide your rug with the necessary care and attention that it needs to last for generations?
If your rug is starting to look dull, dirty or has a musty smell, it is time for it to be professionally cleaned. As Oriental rugs are made from natural materials, they need to be treated in a specific manner to ensure that the dyes and knots of the rug are not damaged. It is very easy to damage a rug permanently by subjecting it to overly aggressive cleaning.
One of the biggest mistakes that you can make when selecting a professional cleaner to deep clean your rug, is choosing a carpet cleaner who also offers rug cleaning services. Commercial carpet cleaning solutions, techniques and machinery are too strong for use on hand-woven rugs.
There are countless horror stories from rug owners who have had their valuable wool rugs totally destroyed by commercial carpet cleaners.
Don't be that person.
Invest in your rug and it will last.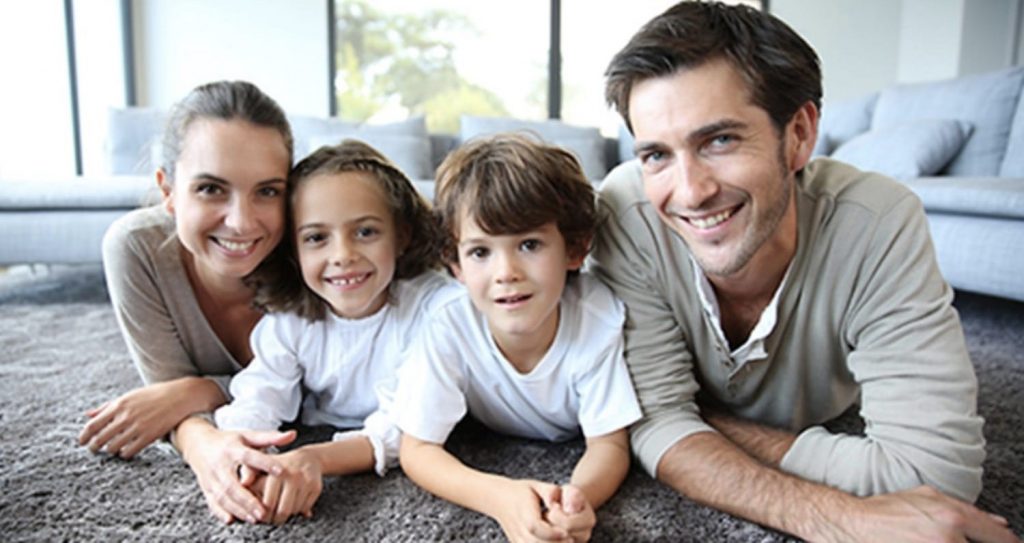 Professional rug cleaners recommend regular vacuuming of your rug is one of the most important tasks you can perform to extend the lifespan of your rug.
If you have ever had sand caught in clothing after going to the beach, you will know that sand and dirt particles are very abrasive. When dirt, sand and debris is caught in the base of your rug, it shears and tears the delicate wool fibres whenever anyone stands on the rug. Regular vacuuming of your rug is the best solution to prevent this damage to your rug.
Should You Deep Clean Or Steam Clean Your Persian Rug?
Steam cleaning seems like it would provide a great clean for a rug, but unfortunately, when you look at the results it is just a lot of hot air. In the industry, rug cleaning technicians call steam cleaning by another name, surface cleaning. This is an effective cleaning technique for household carpets that are glued down to the floor. But when you contrast the results of modern steam cleaning techniques with traditional deep cleaning, the difference is clear to see.
---
What Are The Benefits Of A Professional Rug Clean?
Your rug will be brighter with stronger colour contrasts
The fabric will be left softer and more comfortable underfoot
Your home will be more hygienic as mites and skin flakes will be totally removed from the rug
Stubborn stains will be removed
---
How Much Does It Cost To Clean A Persian Rug?
One of the reasons why so many rug owners procrastinate in having their rug professionally cleaned is that they believe that they are unsure how much it will cost.
Thankfully, there is a very simple rug cleaning quote calculator online to ease your worries. All you need to do is input the size of the rug, the type of rug and any damage to the rug, the Kings Rug Wash technicians will then provide you with a free rug cleaning quote.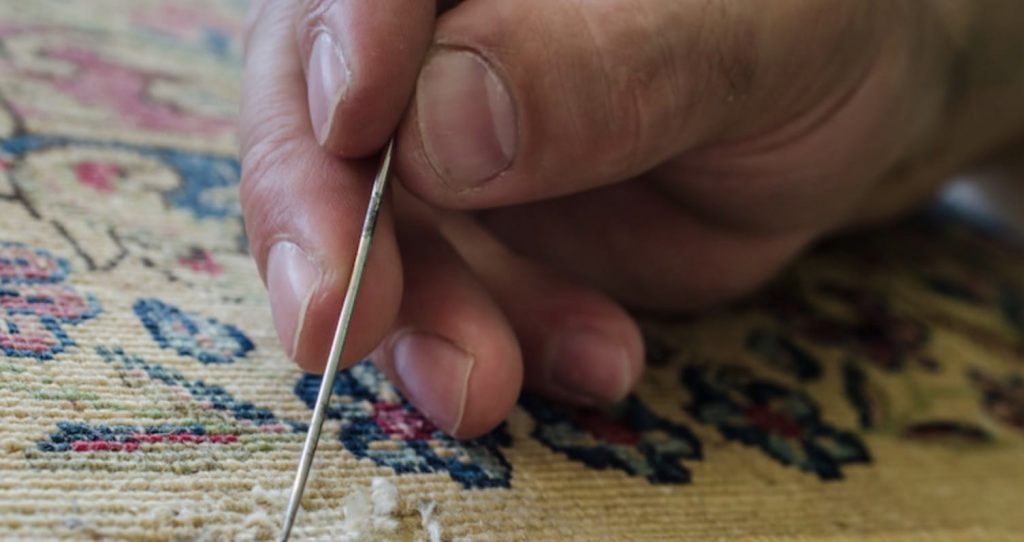 ---
What Services Does Kings Rug Wash Provide?
Pet urine decontamination
Rug odour removal
Moth treatment
Persian rug cleaning
Rug repair
Spot cleaning and removal
Over-dyed rug cleaning
Patchwork rug cleaning
Jute rug cleaning
Sisal rug cleaning
Hemp rug cleaning
Cotton rug cleaning
Wool rug cleaning
Synthetic rug cleaning
Viscose rug cleaning
Silk rug cleaning
Offering superior quality services that have been developed to provide your rug with a gentle, safe and effective clean, Kings Rug Wash continues to set the industry benchmark.
Kings Rug Wash stands out from the crowd because they are rug cleaning specialists. They have perfected the art and science of providing the very highest standard of rug cleaning, repair and maintenance.
Offering convenient pickup and delivery, Kings Rug Wash takes the stress and hassle out of having your rug cleaned in Melbourne. Within seven days the team will have finished the rug cleaning process and it will be delivered back to your home or office in pristine condition.
You can engage the services of the Kings Rug Wash team with full confidence knowing that they use Wool Safe shampoos and cleaning solutions. The technicians are highly skilled, trained and experienced. If you want the best care and maintenance for your rug, there is no doubt that Kings Rug Wash is the Melbourne rug cleaning company you can rely on.
What Do Customers Say About Kings Rug Wash?
"We had 5 handwoven rugs washed by Ash and Omar with two of them also requiring handmade repairs which were done by Omar. We also bought underlay for each rug. We cannot speak highly enough of these two young men. Their attention to detail, quality of service and the final results were exemplary. We have no hesitation in recommending their business to others." – Elizabeth Gomm
"Ash and his staff have provided excellent service. The rug was returned to as new condition. The result was amazing. Highly recommend the service!" – Gary Taylor
"We have a 4-year-old Armadillo rug that we wanted to have deep cleaned. The rug now looks and feels superb. I had not heard of this business before but when I called up and spoke with them I knew they would be good to deal with. They gave me the price, discussed delivery times and everything went very smoothly. Compared to other rug washes this business is a standout. Many thanks. Highly recommended." – Kylie Evans
So are you ready to give your precious Oriental rug the TLC it deserves?
A cleaner, softer, more hygienic rug is just a phone call away.
Give Kings Rug Wash a call or visit their website to request a quote today.

Kings RugWash
Address: 49 Westminster St, Oakleigh VIC 3166, Australia
Phone: 03 9995 7331
Website: https://kingsrugwash.com.au/