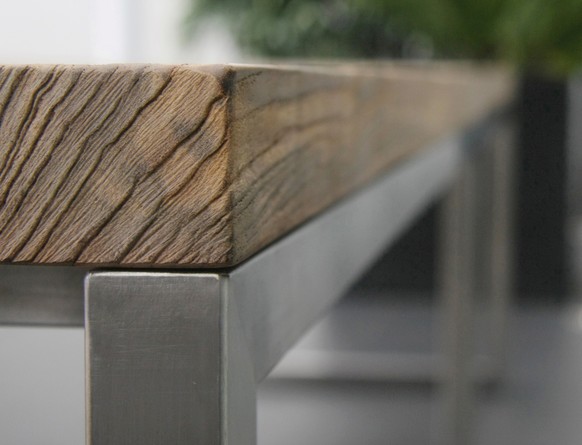 There is no better way to enjoy the great Australian climate than lounging around on a deck chair in your own backyard resort. Whether you love the sizzle of sausages on the barbie or the bustling joy of playtime as the kids tear around the yard, there is no doubt that the backyard is the ideal place to enjoy the great Australian outdoor lifestyle.
But is there a way to spend more time enjoying yourself and less time maintaining your property and cleaning your furniture?
---
Choose Low-Maintenance Furniture
When we buy outdoor furniture there are normally only three things that we consider – price, style and quality.
We are normally so preoccupied in achieving the ideal look for our outdoor spaces that we do not think about what type of material is the easiest to maintain. We generally spend more time deciding on whether we want an earthy Bali feel or a more cosmopolitan resort style. We don't normally worry about maintenance until we are sweating it out on a hot summer day cleaning our furniture.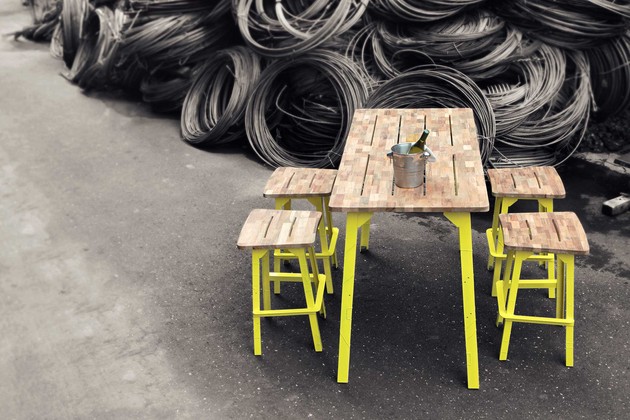 So if you have not purchased any outdoor furniture, here is a hot tip. Buy teak!
The unique water resistant abilities of teak outdoor furniture ensure that it is durable and can handle the harsh Australian environmental elements. Teak that is grown in South-East Asia and Australia is more durable than almost any other type of hardwood. One of the reasons why it has such great insect and moisture resistant qualities is the abundance of natural oils that are in the hard-packed teak fibres. As long as you give it just the basic maintenance, teak can handle even the harshest abuse.
Not all teak is the same, so it is important that you understand the grades of teak. In Australia teak is graded A,B or C. A-grade teak is the highest quality with the densest grain and is sourced from the core of the tree (the strongest and most established section of the log). B and C grade teak is taken from the outer-rings of the tree and does not have such dense grain patterns. If you are looking at investing in high-quality teak outdoor furniture, ensure it is A-grade teak to guarantee the longest lifespan.
Choosing FSC certified teak ensures that your furniture purchase is not detrimentally affecting the environment.
In order to keep your teak furniture looking great it just needs the simplest care and treatment.
This DIY guide will help you to add years to the lifespan of your outdoor teak furniture.
Make sure that you read the entire article before you commence the project as there are a few different options that can affect what treatment you decided on.
---
Cleaning Teak Outdoor Furniture
If teak furniture is not routinely cleaned a fine layer of mildew can build up on the surfaces and specifically in the joints. Use a soft no-metal brush to remove any food, mildew, stains or environmental droppings with a mild soapy solution. Rinse generously with clean water and dry with a clean cloth. If the mildew is stubborn and is not easily removed, repeat the previous process scrubbing even harder following the direction of the grain.
---
How To Keep Teak Wood Grey
As your teak furniture is exposed to natural UV, rain and the general wear and tear of regular use, you will notice the natural colour of timber start to fade. As the natural oils in the timber start to dry and evaporate, the deep colour will start to fade. This process does not weaken the wood, it is simply a natural result of the oxidisation of the timber. As the timber expands and contracts there may even be some minor cracks appearing, this is nothing to worry about. The grey/silver colouration (also known as a patina effect) actually enhances the magnificent grain of the timber and creates a nice earthy look. If you like this look all that you need to do is regularly wash the timber to remove any mildew, chemical deposits and buildups and it will maintain its colouring for decades.
---
Oiling Teak Outdoor Furniture
As was mentioned earlier, the secret to the unique moisture repellent properties of teak is the abundance of oils that are in teak. It is important to realise that the natural oils in the teak are far different to 'teak oil' that you will find in your local hardware store. If you look at the ingredients in a 'teak oil' product, you will see that it is mainly comprised of linseed oil and a number of heavy solvents.
If you ask around some of the industry professionals (though they probably would not like to be named here for sharing their secrets), teak oil can actually damage the teak and make it reliant on regular oil applications. Of course, once you apply it the timber will have a stunning warm amber glow, and you will may even feel that you are protecting that timber by applying the oil. But over time the heavy solvents in consumer 'teak oil' will actually degrade the natural teak oil faster and you will be caught in a constant cycle of having to re-apply the oil.
---
How To Keep Teak Amber/Honey Coloured
A lot of home owners love modern contemporary styling with bold contrasts and dominant lines, it is in this setting where deeply coloured teak furniture stands out. If you would love your teak outdoor furniture to maintain a rich honey glow then it is necessary to utilise a teak cleaner and sealer. Your local hardware store will have an abundance of products, but don't buy the one-step cleaners as they have harsher chemicals and don't provide the same level of protection. Additionally, most one-step cleaners leave a lot of moisture in the teak which can provide a great habitat for mildew and fungus to grow.
Buy a teak cleaner made from natural ingredients that includes brightening properties.
Some of the brands that you might come across Semco, Golden care and Feast Watson. There are other articles that discuss the pros and cons of each product. A bit of research online and you will undoubtedly find a product that suits your needs. Ideally look for reviews that highlight the results after a few months, not just on the day of application.
Follow the instructions on your chosen product.

Some General Rules For Sealing Teak Outdoor Furniture
Make sure that the surface is entirely dry before applying the sealer. Any moisture trapped under the sealer can potentially start to rot the wood.
Don't apply too much sealer. Most commercial teak sealers have robust UV protectants that prevent fading and oxidisation so that your timber retains a deep amber colour. Ensure that the sealer deeply penetrates into all areas of the furniture, especially any joints as these are prone to mould growth. Teak sealers not only preserve the natural look of the timber but are also UV, water, fungi and mould resistant.
Use a 1" or 2" paintbrush to ensure even coverage while still allowing access to small nooks and crannies.
Seal in a well-lit area to ensure that every area has even coverage.
Start from the top and work down.
Remove any surplus oil once the sealer becomes 'tacky' with a clean cloth.
If you want a lighter honey shade one coat should do, if you desire a deeper amber colouring add another coat after one hour.
Once the teak is cleaned and sealed, you will just need to wash it once every two to three months to ensure that any dirt, dust and mildew is removed.
 Don't Use A Plastic Cover
One of the biggest mistakes that furniture owners can make is keeping their furniture under a thick plastic furniture cover.
While it may provide excellent UV protection it also creates a dark and moist environment that is ideal for mould growth. Most furniture manufacturers recommend not using a furniture cover for products crafted from A-grade teak, but if you need to use a cover to protect your setting from bird droppings and other damaging deposits a breathable cover allows the moisture to escape while still protecting the furniture from UV.