Are you renovating your house in Sydney?
Most homeowners in Sydney are aware that homes constructed before 1983 generally are constructed from asbestos-containing materials.
From asbestos insulation to asbestos sheets, if you are renovating your old Sydney home you will undoubtedly be faced with dealing with asbestos. The risks of dealing with asbestos are highly publicised and include:
Asbestosis
Mesothelioma
Lung Cancer
With such intimidating and serious consequences for dealing with asbestos, it is no wonder that "DIY asbestos removal" and "asbestos removal Sydney" are still such highly searched for keywords in Google.
But as we live in a society where we are encouraged to tackle our own home renovation projects, it is important that you access the most up-to-date and authoritative information regarding asbestos removal in Sydney.
In order to assist you in weighing up whether you engage the services of a professional team, such as asbestos removal Sydney, or attempt DIY asbestos removal, we have gathered together some of the most important and relevant articles from the peak industry bodies.
How Much Asbestos Can I Remove Myself In NSW?
Safety Information For The Removal Of Less Than 10m2 Of Non-Friable Asbestos – Australian Government – Asbestos Safety & Eradication Agency
---
Key Point: Though a professional asbestos removalist is not required to remove non-friable asbestos that is less that 10m2, it does not mean that a project of this scale does not pose any risk. Only capable workers with the necessary safety equipment, PPE and experience should attempt to remove non-friable asbestos of this scale.
---
The World Health Organisation highlighted in 2004 that over 107,000 people died from asbestos in just a one year period.
---
When Must You Hire The Services Of A Professional Asbestos Removal Company?
If there is friable asbestos
If there is more than 10 square meters of asbestos
If you have decided to perform DIY asbestos removal, make sure that you refer to the safety and procedural guidelines recommended on the SafeWork NSW website.
Remember, it is not only your health you could be risking if you do not do the job safely. Your family, your neighbours and the general public could be exposed to asbestos if you cut corners and do the job poorly.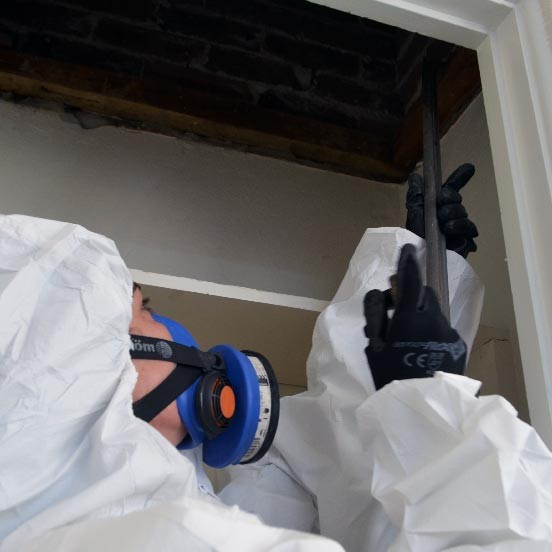 How Much Does It Cost To Remove Asbestos?
Here are some average costs of removing asbestos from residential properties according to the Home Improvement Pages website:
$3500 to $5500 for removal of an asbestos roof
$25 to $50 for removal of one sheet of asbestos fencing
$40 to $100 for removal of a square metre of asbestos ceiling
$1500 to $2500 for removal of eaves
$1000 to $1500 for removal of internal cladding for a single room
$4000 to $5000 for removal of external cladding
Note that these are average prices based on a large number of asbestos removal companies throughout New South Wales.
How To Identify Asbestos In Your Sydney Home?
Check out our guide on how to identify asbestos in your Sydney home for the very best tips and tricks.
Can You Remove Asbestos Yourself In NSW?
You can remove asbestos yourself without the assistance of a professional company if:
there is no friable asbestos
there is less than 10 square meters of asbestos
If you are going to undertake DIY asbestos removal, you must still follow the "Code Of Practice For The Safe Removal Of Asbestos" as set by the National Occupational Health & Safety Commission.
This comprehensive document outlines the general requirements for the removal of asbestos-containing materials as well as a number of specific asbestos removal procedures.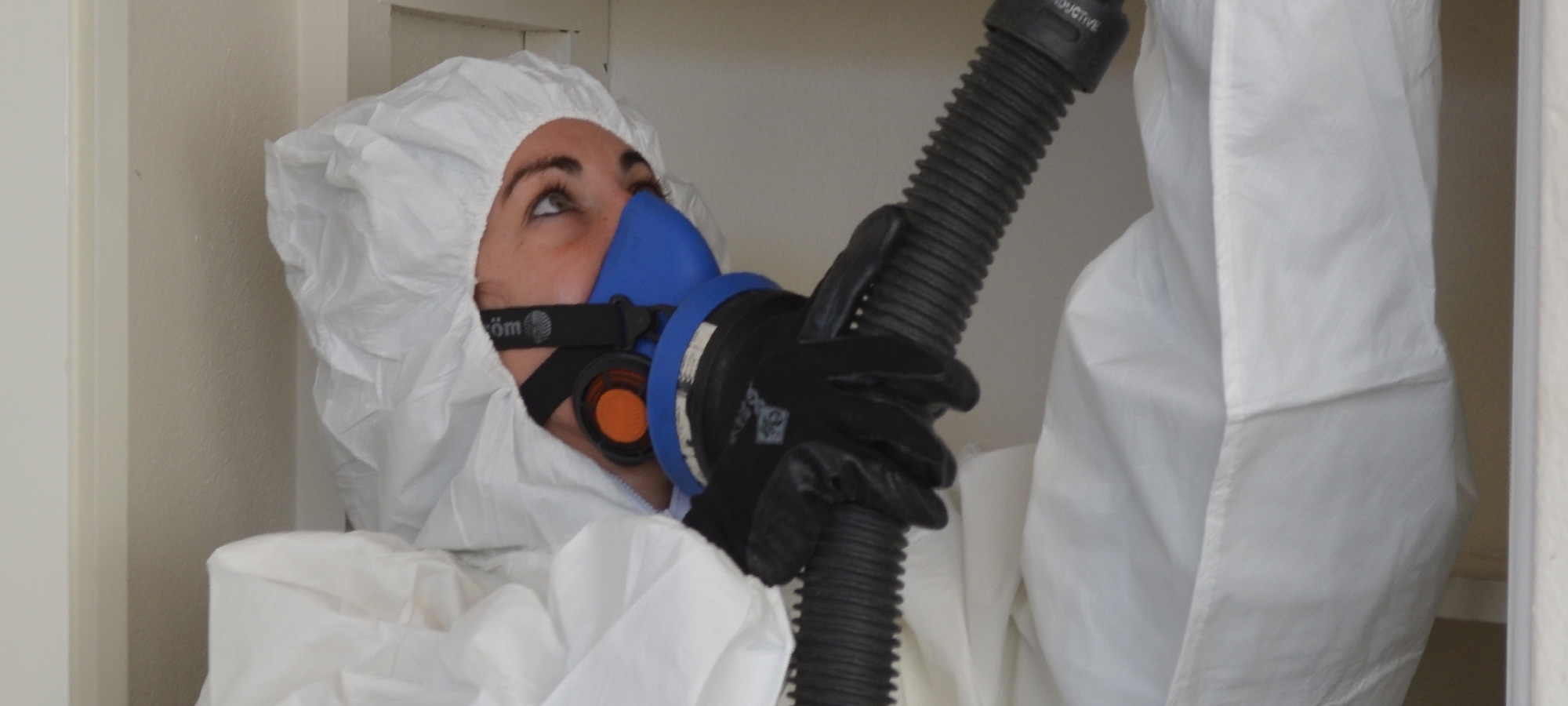 Who Is Sydney's Best Asbestos Removal Company?
If you have decided that due to the scale or projected risks of the project you will need to engage the services of a professional asbestos removal company, who is the #1 company in Sydney?
Based on public and industry reputation, as well as reviews and testimonials, there is one team that is worthy of your trust – Asbestos Removal Sydney.
With over 15 years of experience providing class-leading asbestos services for commercial, residential and strata-titled properties throughout the Greater Sydney region, the team have established a reputation as industry leaders.
Expert Workmanship & Friendly Service
Asbestos Removal Sydney offers the best of both worlds by providing the friendly service that you expect from a locally owned company, with the range of services and professionalism of a large national company.
As fully qualified and licensed tradesmen (LIC #AD210753), Asbestos Removal Sydney approach each job with a 'make good' strategy that can save you significant money. By not having to organise and hire various tradesmen to handle the different aspects of the project, Asbestos Removal Sydney can save you time and frustration.
Working with Phil Clifton & Assoc, Asbestos Removal Sydney offers reliable air monitoring and clearances. If your soil requires extensive excavation, the team has access to industrial-strength excavation to streamline your soil remediation project.
Sydney's #1 Asbestos Team
If you would like to discover the low-cost rates the team provides, pop on over to the company website today. Send them a message or give them a call for an accurate quote on asbestos removal for your project.
Some of the services the team provides include:
Asbestos sealing
Asbestos disposal
Asbestos remediation
Don't risk unnecessary exposure to asbestos. Contact your local asbestos experts and rest assured knowing that your projects are being completed safely and professionally.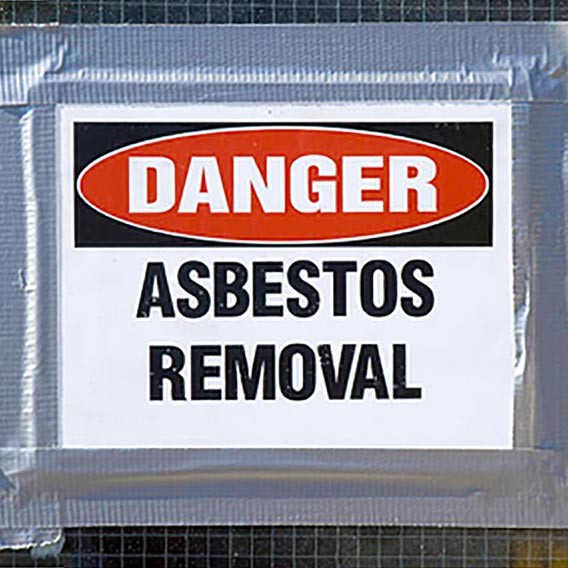 Asbestos Removal Sydney
Address: 61 Francis St, Richmond NSW 2753
Phone: 0414 733 357
Website: https://sydneyasbestossolutions.com.au/