What is the Situation?
Does your garden need some love and care? Whether it is a new or an old house, your outdoor space might be in desperate need of some significant work to give it a refreshing new look.
What is the Challenge?
When you step into a project in your garden, it is quite possible to become overwhelmed by questions such as 'Where should I start?', What should I remove?', 'What should I keep?', 'What should I add to make it pretty but easy to maintain?', 'Can I do this by myself?', and so on.
The first simple solution you will think of is to get help from an expert such as a landscape architect in Sydney or a landscape constructor. Paying an expert is the safest way to go because experienced landscapers know what works best for your area in terms of weather and maintenance, and they also have the skills to set it up properly.
The problem with this approach is the cost. Did you know that prices vary from $280 to $320 per square meter? And that is just a reference. For example, if you have an empty backyard and want to install a new lawn, plants, and trees, the cost can quickly scale up to $6.000.
It is crucial to consider the cost. We tend to undermine the cost of labour for landscaping because it seems so "easy", but actually, the hourly rate can go from $20 to $350 for complex projects!
Because of this challenge, we at DIY How To address this issue and provide you with a realistic yet robust solution.
What is the Solution?
Despite the high cost of landscape experts, you can always divide the work between you and them to lower the cost of your project. Think about the different elements of your project. What changes do you have in mind? Do you want to remove a big old tree? That will require the help of an arborist. Do you want to install a deck? That you might take on yourself and save quite a lot of money. What about paving your backyard for horticulture? It requires some machinery, so, you will need an expert again.
These questions help you realize what the first step is for a successful DIY landscape project: Design. The design phase is the foundation for your project, and it is even before the planning of the construction itself.
The design phase will give you a detailed list of elements for your project where you will be able to quickly decide what you can do by yourself and what will require the help of an expert.
Either way, whether you will take on a particular part of the job or an expert will do, a complete design is vital for it to be successful. What should you include in your design?
Drawings
Measurements
Plants and tree selections
Soil condition
Ground-level analysis
Desired materials
When making your design, it is crucial to think for the long-term and consider your local weather conditions. Otherwise, you might plant something that does not grow or that grows so much that you have to prune every week!
Since the design is so important and challenging at the same time, we recommend you hire an expert. For example, Sydney has scorching and humid weather during the summer. Not every plant will be fit for your garden. Therefore, hire a landscape architect in Sydney to get that extra help.
At DIY How To we are proud of the #1 landscape architect in Sydney, Dapple Landscape Design. Since 2013 they have been designing beautiful, unique gardens that represent the ideas and desires of their clients.
One of the best advantages of working with Dapple as your landscape architect is that their design of your project will be as thorough as it can be. Their talented and experienced team will cover everything from Elevation and materials to maintenance plans, etc. They will even provide you with 3D models of your garden, and they can do all this remotely.
A complete and detailed plan allows you to do a part of the work, or even most of it, by yourself. If you need an expert to install something, you will have a clear explanation for him to follow to do the job with no surprises for you. Just get it done right the first time.
"I have my design, now what?"
It is time to select what you can and cannot do. Start by looking at the materials and required machinery. Can you get your materials from Bunnings warehouse or similar? Can you rent any special machinery to do the job? Most importantly, do you feel confident enough to do it?
You can do many tasks with no problem, especially cleaning out your garden, removing weeds, plants that you don't want to keep, and even small trees. Other jobs related to soil preparation can also be done by yourself. There are several videos and websites with suitable mixes of soil for whatever you want to do.
Again, having the design from Dapple landscape architects in Sydney will help you a lot. Their team will be happy to advise you of the soil you have to prepare for your plant selection based on their designs.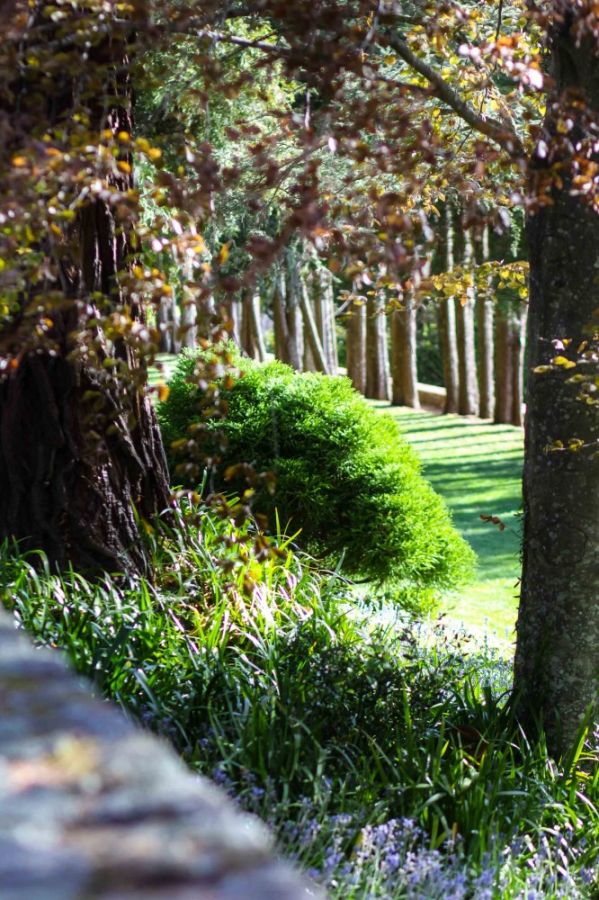 Reminders
To avoid a disaster, make sure that you are aware of any pipes or conduits that you have underneath your garden. You do not want to mistakenly break a water or gas pipe, cut the electricity or internet wires, or even worse, damage your sewage canal. This information should be part of your house blueprints, or you can deduce its location by finding the meters.
Of course, if you work with Dapple landscape architects from Sydney, you can get their advice on where these elements might be. Their years of experience in different properties helps them to spot these areas you want to be careful of quickly.
If there are pipes or conduits on the way in where you wanted to pave, build a deck or dig a pit for a fireplace, then it is better to leave that part of the job to the experts. You can always ask them to do the digging or level the ground to do the building.
Implementation
Let's review our project:
Landscape architecture design: CHECK
Selection of DIY elements: CHECK
Selection of hire an expert part: CHECK
Planning: CHECK
It is time to implement and start building. Remember that your landscape architects in Sydney can advise you on the best way to start your construction. After getting their advice, you can pick the DIY guides for the elements that will be constructed. We listed some for you:
Before you start to work, keep in mind that any task, as simple as it may seem, has some level of danger. Therefore, it is good for you to keep in mind these safety tips
Control your stress. If you think that the task you took is too hard, it is better to leave it to an expert. Working under pressure makes it more likely to have accidents.
Keep your working area clean and safe. Keeping it clean lowers the risk of accidents, don't jump from one task to another, leaving all your tools spread out. Otherwise, you might stumble on them and hurt yourself. At the end of each day, take time to clean up and put your tools back in place. It is not only convenient for the next day but also reduces the risk of accidents.
Ensure that your tools' condition is good. Cutters, blades, and drill bits need to be in good condition; otherwise, you will be forcing yourself to make it work, increasing the risk of accidents.
Prepare a first-aid kit and keep it next to you. It will be convenient in case of injury.
Use your ladder correctly, take your time to set it up correctly and ask for help if necessary to hold it in position.
Dress up for the job, do not wear flip flops or loose clothes that could get trapped by a tool. Wear safety glasses and gloves to protect your hands.