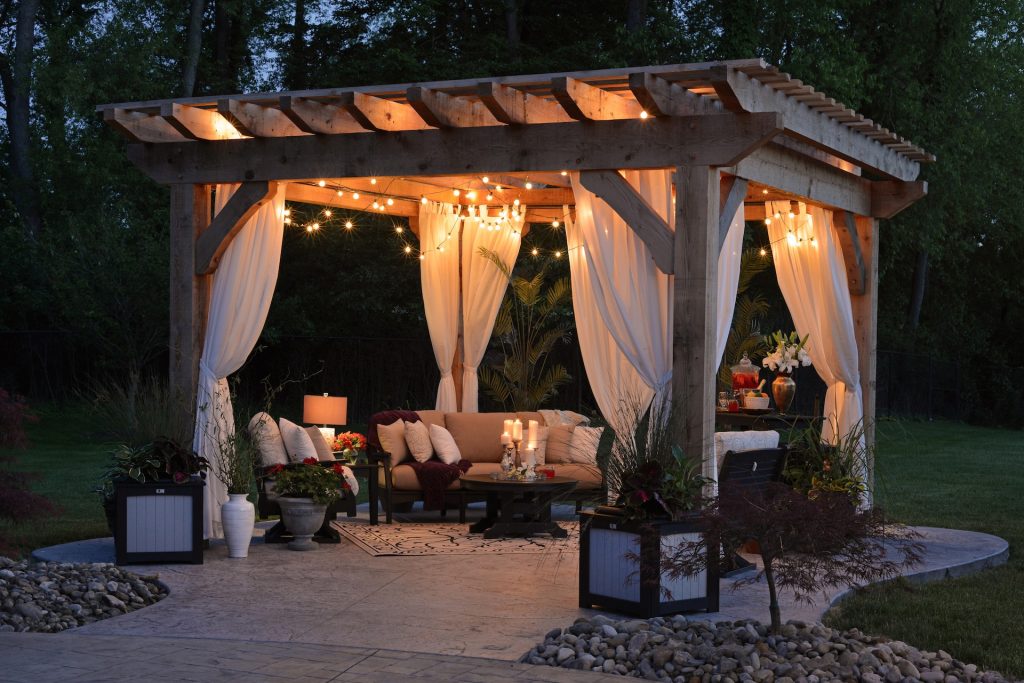 Have you been looking at your garden recently and feeling like it's just a bit…boring? Yep, I've been there too. We usually pay more attention to the inside of our homes than the outside, and that can leave our backyard looking sad, dull and neglected. So how can we make our outdoor space more vibrant and inviting?
When it comes to Sydney landscaping, there are so many creative design options available to create a beautiful outdoor space. Creative landscaping involves using unique and imaginative ideas to transform a regular yard into a stunning oasis. From incorporating different textures and colours to adding unexpected elements like water features or sculptures, we can enhance the appearance of our garden!
Creative landscaping is all about utilising unique design elements to create a beautiful outdoor space that reflects your personality and style. With a little creativity and imagination, any yard can be transformed into a stunning oasis that you will love spending time in! In this post, I'll share some of my favourite creative approaches to Sydney landscaping and help you plan your perfect garden design.
Stunning Water Features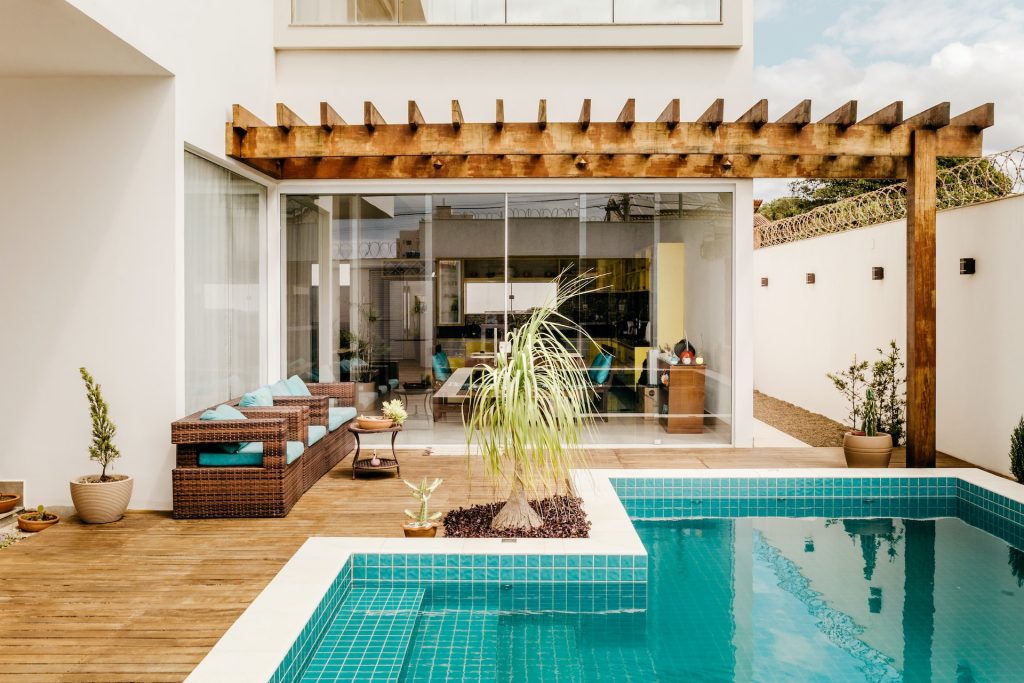 I absolutely love creative water features! There's something extremely soothing about the sound of running water, and it's even better when it's incorporated into a unique and eye-catching design. I've seen everything from small fountains to elaborate water walls, and each one brings its own special charm to the space. Some of my favourite water features incorporate natural elements like rocks and plants, while others are more modern and sleek. Regardless of the style, I always find myself drawn to these features and feel like they add that extra special something to any space.
Of course, in any Sydney landscaping design, a swimming pool is an essential feature that adds beauty and function to your garden. A stylish swimming pool not only looks great, but it also helps you stay cool during the scorching summers! You can personalise your pool by making it a unique shape or using patterned or vibrant tiles.
Clever Lighting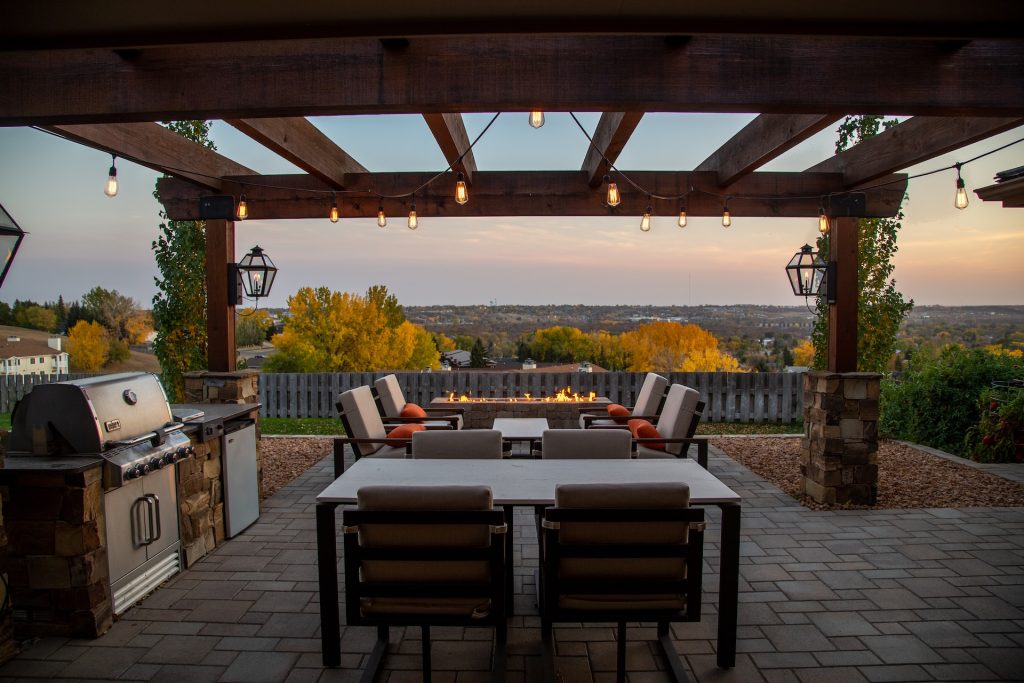 Another way to make your garden look unique and exciting is to use cleverly placed lighting! Lighting adds an extra dimension to your yard that can make it look more inviting. You can get really creative here by using different types of lighting, such as coloured lights, solar lights, candles, or floor lights. You can also use lighting to highlight the key features of your garden, such as using uplights to showcase a statue or downlights onto a vibrant flower bed!
Lighting is also a perfect way to create a unique ambience in your outdoor space. Soft, warm lighting can be used to make everything feel cosier, or a colourful bright light if you prefer a party vibe!
Vertical Gardens
Another creative way to spice up your Sydney landscaping design is with a vertical garden, otherwise known as a green wall! These can be incorporated into any garden, even if you don't have much space available. Choose plants that are suitable for growing vertically or compact and light plants like succulents, herbs and ferns,
Why not get creative with the containers you use to make your vertical garden even more unique? You could buy colourful and funky plant pots or even paint your own with unique patterns to really make it stand out.
Outdoor Rooms 
If you want to make the most of your space and love spending time outdoors, then making outdoor rooms is a fantastic way to do so. Start by defining the different areas you want to create, such as eating areas, lounging areas, and entertaining spaces. Then you can use hedges, fences, flower beds or walls to create boundaries between these different spaces.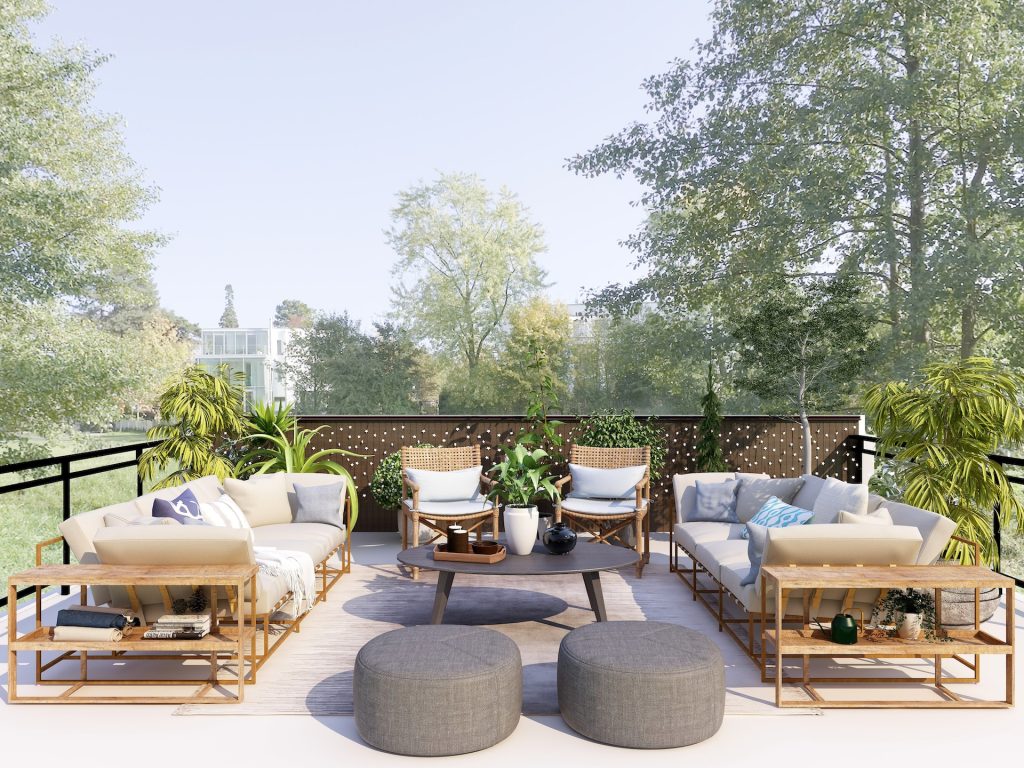 Unique Materials
When it comes to creating a unique and creative garden design, one of the best ways to achieve this is by incorporating unique materials. Not only do they add an element of interest and surprise, but they can also help to create a cohesive and visually appealing space.
When choosing materials for your Sydney landscaping project it's important to consider the overall theme you want your garden to have. If you prefer a modern, sleek look, try opting for minimalist materials such as concrete, steel, glass or ceramics.
Want something more natural and rustic? Incorporate natural materials like wood, bamboo and natural stone. The materials you choose will have a huge impact on how cohesive your garden will look.
You can get really creative with the materials you use in your garden! Instead of just using traditional plants and flowers, consider incorporating things like driftwood, rocks, and even old bicycle wheels. You could also use materials in an unusual way, such as creating a path out of broken pieces of pottery or using old wine bottles as planters. Let your imagination run wild!
Colourful Plants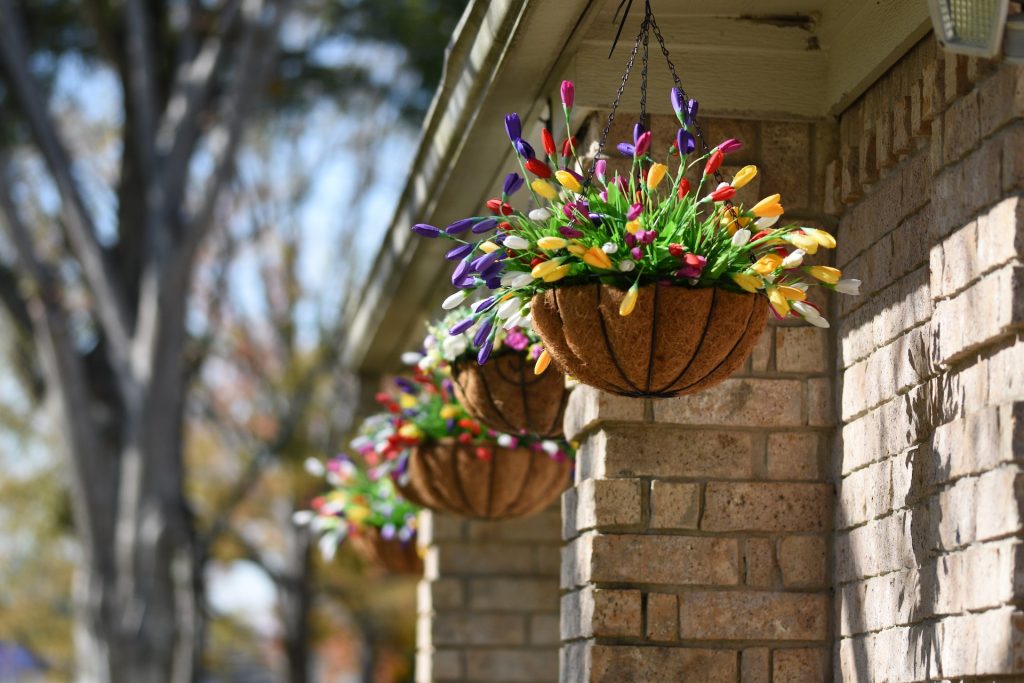 In any garden design, plants are a crucial element to consider, but this is especially important when trying to design a creative and inviting garden! Again, it's vital to consider the function of your garden. Will it be a place for relaxation, entertainment, or growing your own produce? Different plants serve different purposes, so choose plants that meet your needs.
You can play around with different colours and textures to create a visually interesting garden. By incorporating plants with different heights, textures, colours and foliage you can add lots of depth and interest to your garden!
You could even use your vibrant plants as a focal point of your garden or use them to create borders, pathways, and defined spaces, as mentioned earlier.
Funky Furniture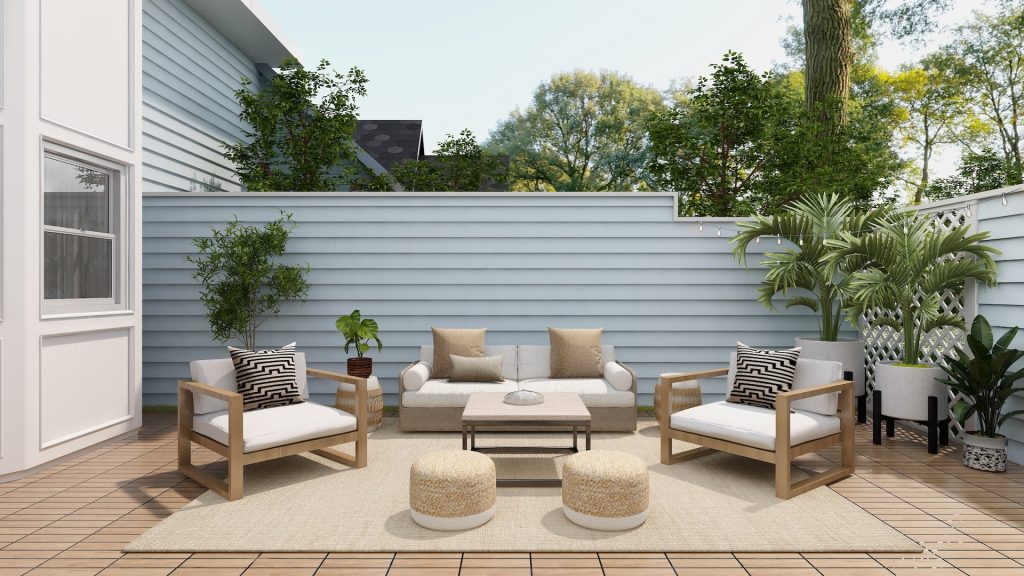 The last creative Sydney landscaping idea I have for you in today's post is about using furniture and decor as a unique way to spruce up your garden! These days there is a huge variety of options to choose from for outdoor furniture in a wide range of colours and styles. So you can find something that fits perfectly with the theme of your garden.
You can also get creative with the decorations by choosing brightly coloured or patterned cushions, throws and plant pots to decorate your seating area!
Outdoor furniture can be a little pricey, though. So if you are looking to save a bit of money, then why not DIY some outdoor furniture and decor? One idea is to repurpose an old dresser or bookshelf as a planter, filling the drawers or shelves with soil and planting your favourite flowers or herbs. Another option is to use a bench or chair as a focal point, surrounding it with potted plants or creating a small seating area. Don't be afraid to get creative and experiment with different pieces of furniture, such as a ladder or wheelbarrow, to add some charm and personality to your outdoor space. But remember, it's important to make sure the furniture and decor are weather-resistant and won't deteriorate quickly in the elements.
And there we have some of my favourite creative ways to spice up your outdoor space! With a little bit of planning, you'll soon have your own beautiful, unique and functional space to enjoy!