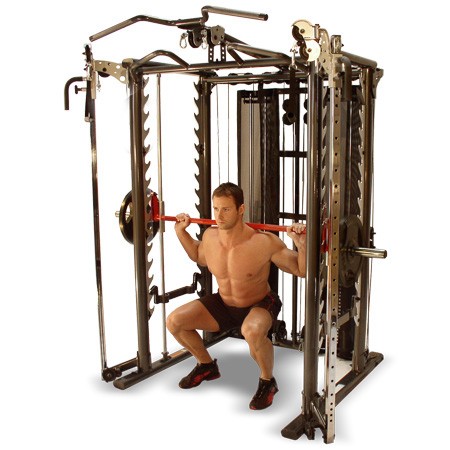 There is no doubt that gyms can be painful places. Not only will rep after rep of squats have your quads screaming for mercy, but the rapidly increasing gym fees, annoying members and commute to the gym can also get your heart rate racing.
But if you want to stay healthy and improve your fitness level, there really is no need to leave your home. Admittedly, a lot of people find that if they are spending money on a gym membership then this will force them to make use of it, unfortunately, this reasoning never ends up holding to the test of time. As your enthusiasm wanes, you make less appearances at your local fitness centre while the gym membership still eats at your bank account.
Think of the time you will save if you work out at home as opposed to going to your local gym. No driving and finding a park. No waiting for equipment. No driving home. You can use all of that extra time to spend with your loved ones, or perform a proper warm up and cool down to ensure you prevent and injuries.
So take this opportunity to step back and take a look at your house. How much usable space do you have to create a home gym? Do you have some items that you could use as CrossFit equipment?
If you already have a home gym or at least an open space where you like to exercise, what can you do to make it a hyper-efficient training battleground?
Save time, money and hassle by creating your own home gym. Of course, every person is going to have their own unique training goals. You might want to improve strength, lose a few extra kilos or increase your stamina. Establish your fitness goals then create a personalised home gym that will help you to achieve those goals.
To help you create the ideal home gym, here are some essential pieces of fitness equipment that will make sure you are more than pleased to be working out at home instead of with those stinky CrossFit wannabes at your local 24/7 gym.
TRX Suspension Trainer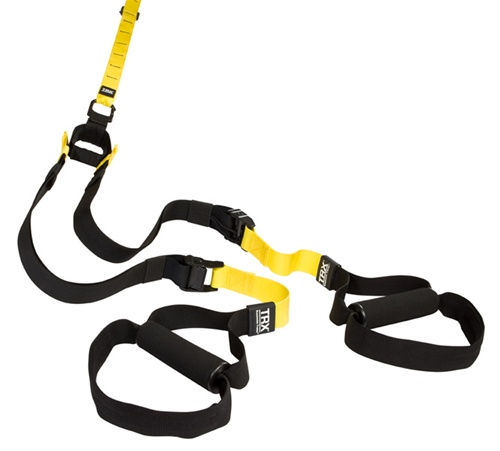 One of the most cost-effective ways of upgrading the functionality of your home gym is by including a TRX system in your gym. Designed by a former U.S. Navy SEAL, TRX is an innovative suspension training system that adapts to the intensity of your workout and can help you achieve rapid gains in functional strength and dynamic movement. Easy to install, the TRX system is one of the most cost-effective means of maximising your core stability and building lean muscle. There is an abundance of TRX systems. From the flagship TRX Pro4 that is used by professional trainers and athletes to the newly released TR Home2 system that provides maximal portability, the TRX range highlights that sometimes the simplest design provides the best results. No matter what your fitness goals are, the TRX suspension system is scientifically validated to build lean muscle, burn fat, challenge your cardio and improve flexibility.
WaterRower Classic Rowing Machine
If you have ever spent some time on a rowing machine in your gym you know that they provide a brutal cardio workout that challenges every muscle in your body. Your legs end up shaking, your abs are tight, your arm muscles become striated and your heart starts to beat out of your chest. It is a complete workout that does not take too long. Unfortunately, most rowing machines are so noisy they are not practical to include in a home gym. Enter the WaterRower Classic Rowing Machine!
Combining elegant design with a superbly crafted piece of fitness equipment, WaterRower Classic Rowing Machine not only adds a bit of genuine fitness credibility to your home gym it will also improve the ambience. The black maple is carefully finished, but you will not be noticing these fine details as you are melting calories on the final 100 meters of your workout. With innovative monitors, you will be able to carefully track all of the details of your workout and constantly push your fitness boundaries. If you can only have one piece of cardio equipment, this is the one!
Viper Speed Rope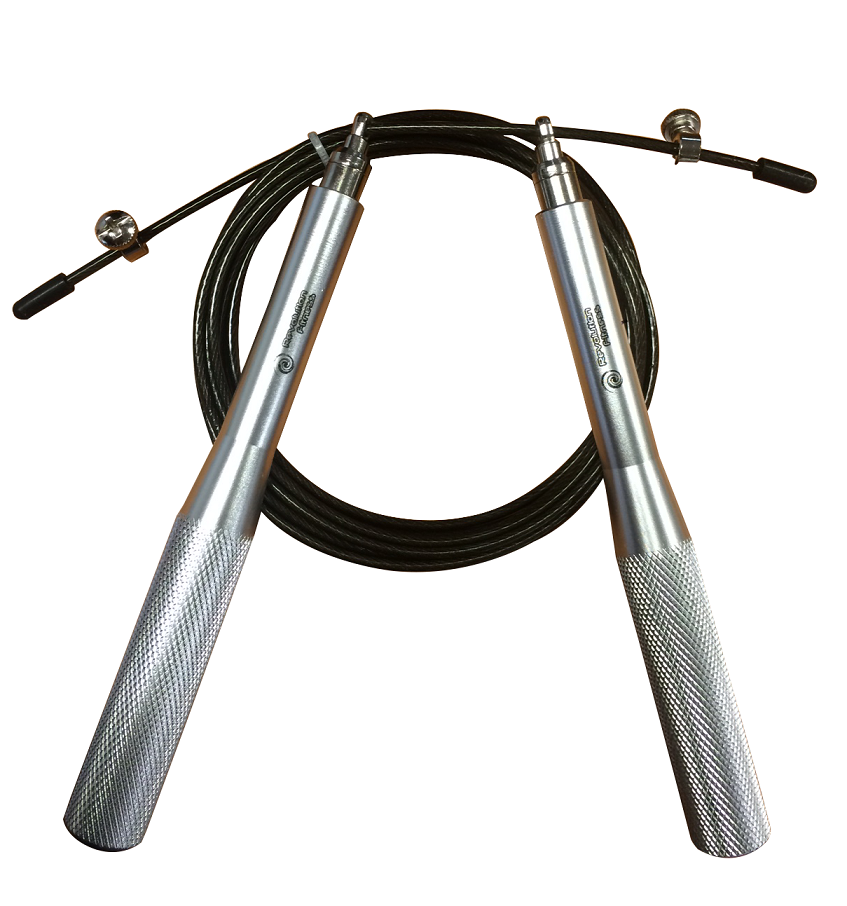 Remember those days in the old schoolyard smacking your shins with one of those dodgy skipping ropes? Thankfully, skipping does not need to be that painful. If you doubt that skipping provides any fitness benefits, go and visit a professional boxing gym and see how many boxers are on speed ropes.
The Viper Speed Rope uses polished ball bearings to generate maximum speed to ensure that your heart is racing by the time your workout is completed. Adjustable for each user, this 11-foot rope is an affordable way to shed kilos, improve your speed and build fast-twitch muscle fibres. If you have space to do a skipping workout in your home gym, this is an essential inclusion that you should not overlook.
Barbell And Weights
Leave the machines for the gyms. For maximum gains free weights are essential. The formula is simple, you pick it up, you put it down your muscles get stronger. By adjusting the reps you can decide whether your muscles get bigger or leaner.
The only decision you need to make is to purchase a standard or Olympic bar. If you are not planning on doing 'heavyweight' exercises a standard bar should suffice. But if you are planning on improving your squats or deadlifts, an Olympic bar would make a savvy investment to ensure you don't end up with a bent bar after you reach your new personal best.
In regards to plates, there are traditional metal plates and rubber bumper plates. A lot of home gym owners prefer rubber bumper plates as they do not make as much banging noise when you drop them.
You Can Make An Awesome Home Gym
The great thing about home gyms is that you can personalise it to your fitness goals. Don't include equipment that you think you should include because everyone else uses it. Instead, do your due diligence and only purchase equipment that will help you reach your fitness goals.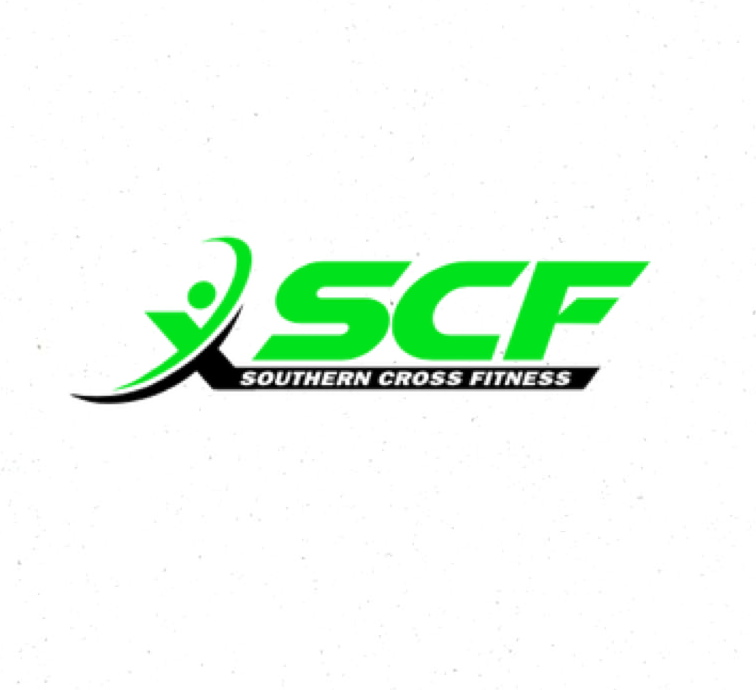 Southern Cross Fitness Store is a family owned and operated company that has been operating in the Newcastle region for over 12 years. With a team of experienced fitness physiotherapists, Southern Cross Fitness Store is committed to helping you identify the specific equipment that will help you reach new personal bests and inject energy and life into your workouts.
The company website takes the stress and hassle out of purchasing commercial gym equipment online. With detailed information on every piece of equipment as well as amazing discounts on some of the industry's most advanced cardio equipment, Southern Cross Fitness Store is the perfect place to shop for everything you need to create your own personal fitness studio.
Address: 4/395 Hillsborough Rd, Warners Bay NSW 2282
Phone: (02) 4954 8811
Website: http://www.southernxfitness.com.au/