French food, what's the fuss?
Do you feel a slight sense of intimidation when you are faced with French cuisine? Unlike many other food cultures, French cooking is often served with a side of pompous pride and an uncomfortable sophistication. Read on to explore why the team at French Restaurant Sydney are so passionate about all types of French food.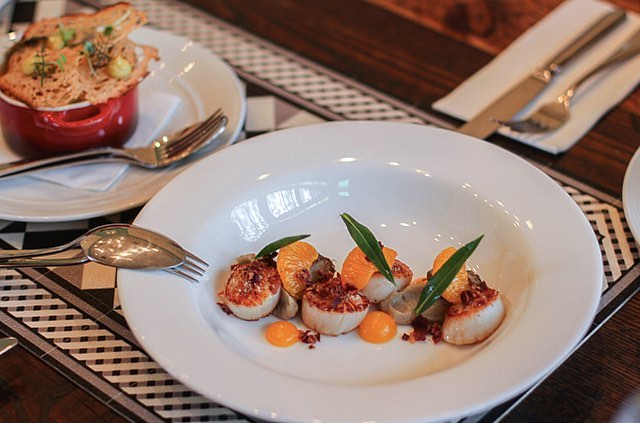 Unlike some of the world's most exciting food cultures such as South East Asia where table manners and reputation are not as important as spectacular flavours, French food stands unique.
There is a history, an expectation and a well-determined personality.
But there is no reason for you to be overawed.
If you step back and look at the roots of French dining, this is a basic form of soulful cooking. Basic ingredients that are used fresh.
While a modern French restaurant may conjure up images of a high-end romantic restaurant, a traditional French dining experience was definitely not such refined experience.
This is family food. Hearty meals that are layered with flavours. Over the years the techniques and methods have changed, but the heart of the meal is still the same.
Let the ingredients sing and shine.

It is very easy to wipe one brush over all French cuisine and say it is all French cooking. But that is like generalising that ping pong and basketball are both the same as they are both sports.
Each region has a unique approach to cooking. When you consider that the key to traditional French cuisine is the ingredients, it makes a lot more sense why each region has its own take on some of the most iconic dishes.
The Modern French Food Revolution
From the 20th century, French cooking reached such spectacular heights that the artistry was so highly regarded that specific ways of French cooking were standardised and codified into what we now know as the high-level experience that is haute cuisine.
In France, cooking is a serious art form and a national sport" – Julia Child

Good and honest cooking and good and honest French cooking are the same things." -Richard Olney

"I suddenly discovered that cooking was a rich and layered and endlessly fascinating subject. The best way to describe it is to say that I fell in love with French food- the tastes, the processes, the history, the endless variations, the rigorous discipline, the creativity, the wonderful people, the equipment, the rituals." – Julia Child

French Food Facts
In France, the average person eats 25kg of cheese every year. Yes, this makes them the world's biggest consumers of cheese.
The Michelin Star restaurant rating system was designed and implemented by the tyre company Micheline in France.
There are over 300 types of cheeses produced in towns and villages throughout France.
What Are Some Must Try French Foods?
Les Tomates Farcies
La Raclette
La Quiche Lorraine
Les Moules Frites
Le Pot au feu
Les Escargots au beurre
Le Rôti de bœuf
Les Crêpes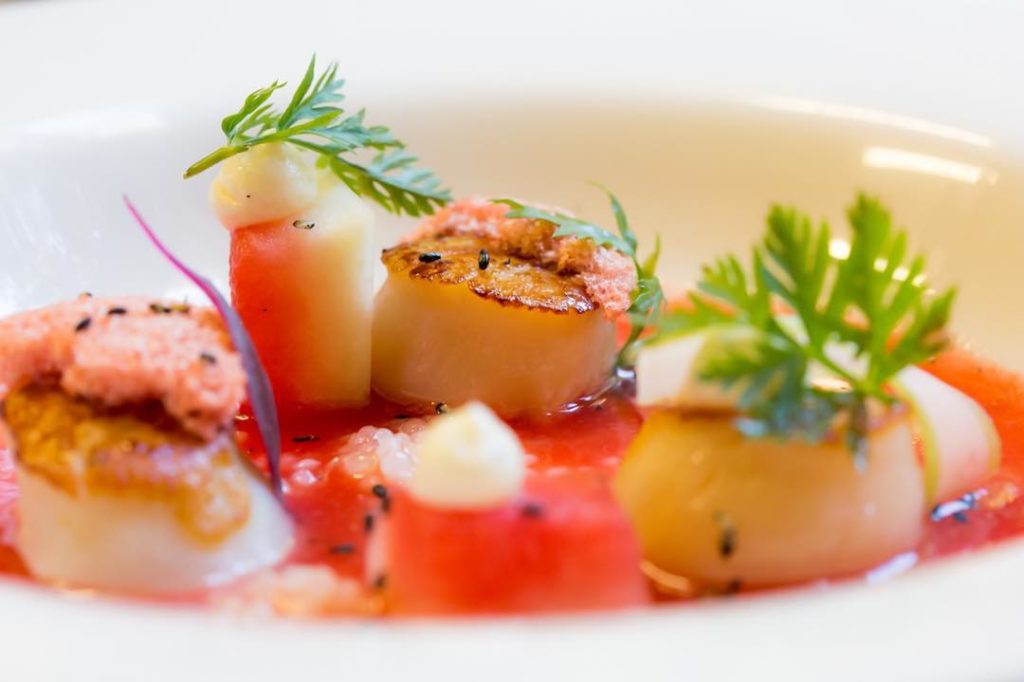 Some Essential French Expressions
J'ai une faim de loup! – I'm as hungry as a wolf!
Bon appétit! – Enjoy your meal!
C'était vraiment délicieux ! – It was incredibly tasy!
Where To Discover French Food In Sydney?
There is an abundance of French restaurants in Sydney that are worthy of your attention. Here are some of the most iconic French bistros in Sydney that serve up mouthwateringly delicious meals.
Sous Le Soliel
Restaurant Hubert
Bistrot Gavroche
Bistro Rex
Macleay St Bistro
Felix
Bistro Guillaume
Le Village
Make some bookings for these award-winning bistros and you will get to experience some of this city's most delightful French restaurants.
But there is one particular French restaurant that was left off this list so that we could give it unique attention. The restaurant in question is Sous Le Soleil.
Sous Le Soleil – French Restaurant Sydney
Located in a lusciously green patch of the North Shore in a restored 19th-century cottage, Sous Le Soleil combines a spectacular aesthetic with Provencal cooking that will have your senses tingling.
Delectable meals hand-crafted by talented and passionate chefs. The freshest local and imported ingredients that are the stars of each dish. Traditional Provencal cooking teamed up and individualised with flashes of modern Asian dining. This is a feast of flavours, heart and desire.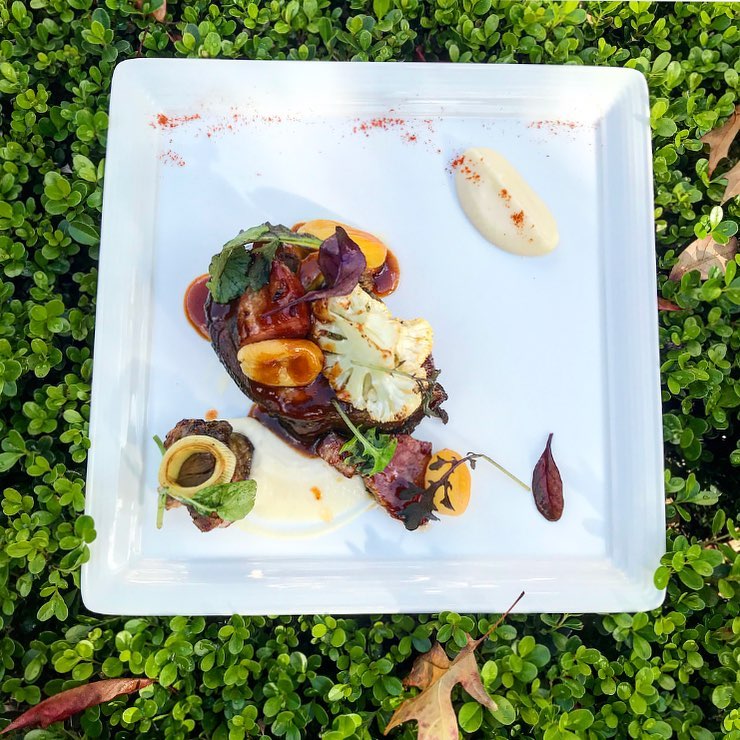 Whether you are new to French cooking or you have dined at the very best restaurants all over France, a meal at Sous Le Soleil will leave you with warm memories and a satisfied soul. The menu changes regularly to account for seasonal produce. The team are talented, experienced and attentive.
With a variety of private rooms, dining rooms and the elegant courtyard, this is the perfect location for your special occasion. Bring to life your dream meal with the expert assistance of the Sous Le Soleil team.
From basic and hearty French meals to the very pinnacle of modern French technique, the chefs at Sous Le Soleil will inspire you and delight you.
This is no secret establishment. North Shore locals have been raving about this hidden gem for years. Word has gotten out and bookings are now essential. For the true gourmand, this is a dining experience that will not let you down.
Check the Sous Le Soleil website to explore the current menu. As you would expect of any French restaurant with a well-respected reputation, the wine list is extensive, accessible and impressive. Showcasing the best wines from Australia's most prestigious wineries as well as hand-picked bottles from the nutrient-rich fields in Bordeaux, Sous Le Soleil truly offers up memorable flavours that will linger.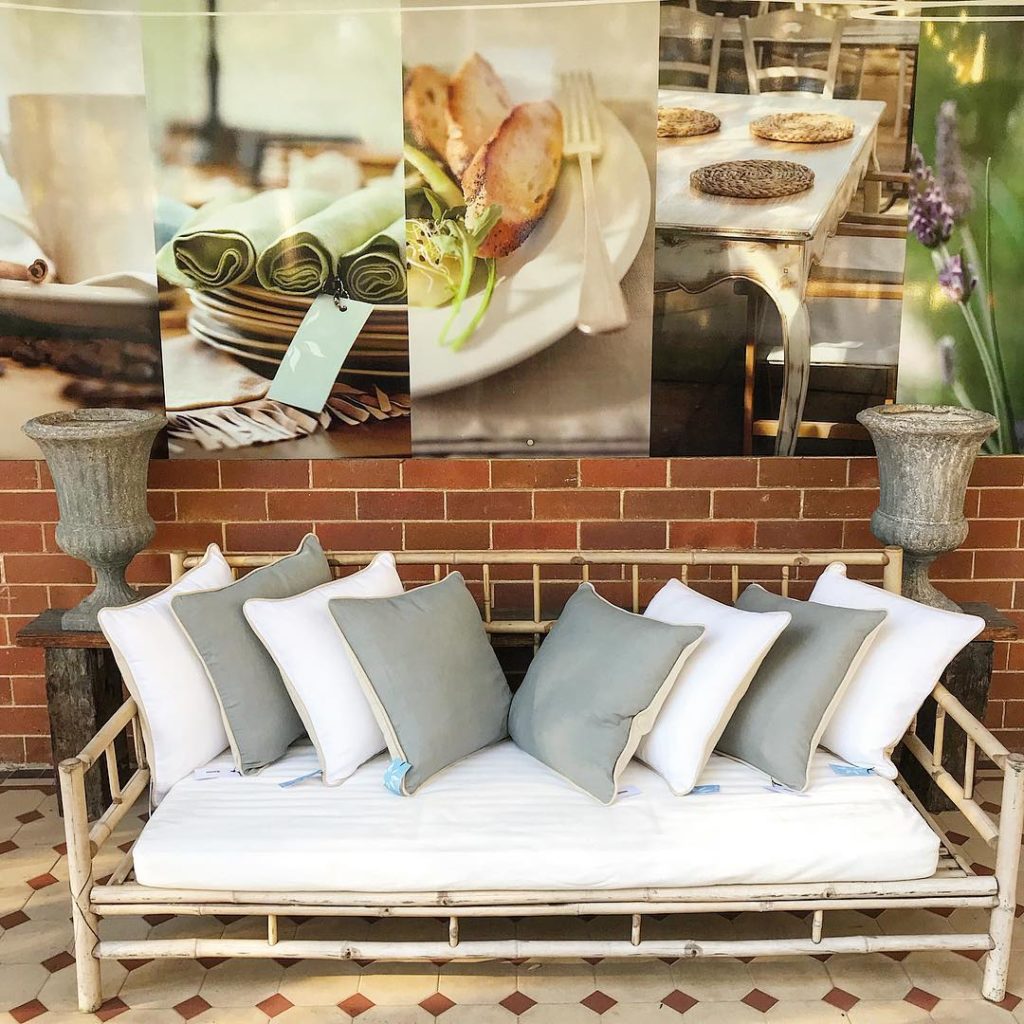 Is your mouth salivating?
Are you ready to practice your French expressions?
Come and visit the Sous Le Soleil website today and discover your new favourite Sydney French restaurant today.

Sous Le Soleil
Address: 60A Clanville Rd, Roseville NSW 2069, Australia
Phone: (02) 9880 8816
Website: https://slshome.com.au/