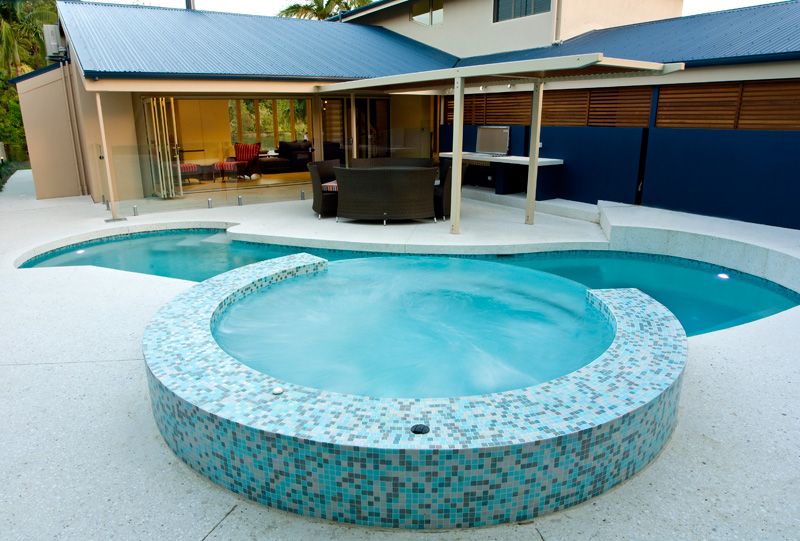 Installing a pool in your backyard is a great investment decision. Not only will a designer pool add genuine value to your property, but also to your outdoor lifestyle. Modern pool building techniques allow professional pool builders to construct pools and spas on uneven surfaces and small spaces.
But before you book an appointment with your local pool builder, here are some important questions that you should know the answers to.
By the way, there are some tips at the end of this article that can save you thousands on your pool installation.
---
1) How Can I Make My Pool More Energy Efficient?
Whatever you do, don't skip this question!
There are pool owners all over Sydney that are wasting money on their pools. Why? Because they failed to ask this question.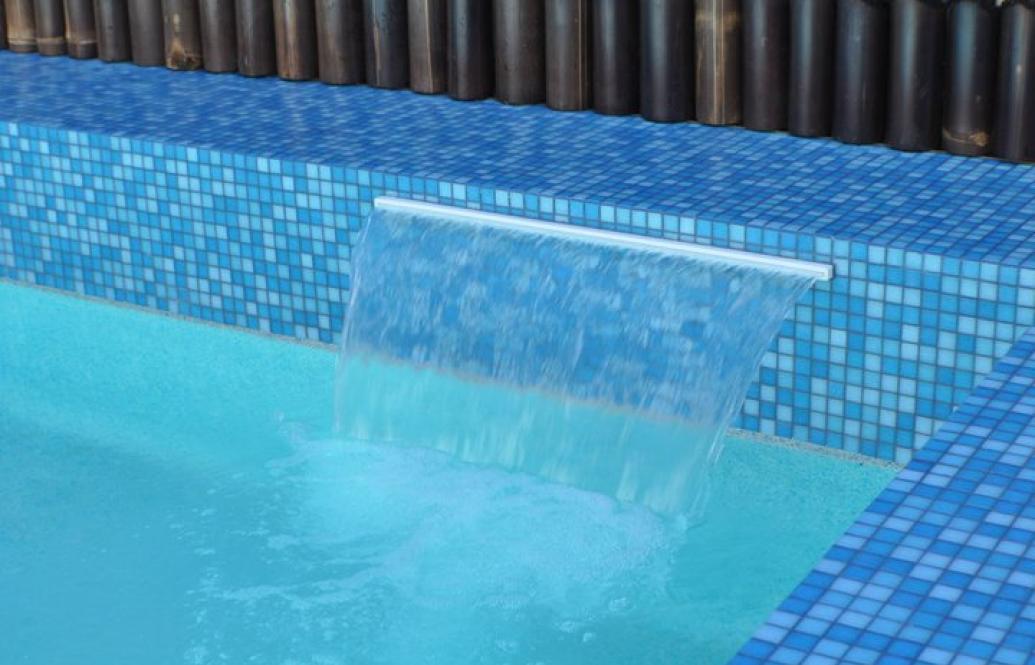 With just a little tweaking to the design of your pool, you can save up to half of the energy usage of your swimming pool.
How?
Increase the diameter of your pipes. This is not practical in all pools and spas, but by increasing the diameter of your pipes you are drastically reducing the resistance to the flow of water. The goal of this strategy is to more effectively move water throughout your system using less electricity.
Install a variable speed pump. Sure it is going to cost you more, but you are going to save serious coin in the long run. When you consider that the average cost of maintaining a pool is over $1000 per year for a chlorinated pool you should consider every option for making sure that you are not forking out more for electricity than is necessary.
Traditional induction pool pumps only have one speed setting. This means that they generally draw far too much electricity that is required to circulate pool water. Variable speed pumps can be precisely programmed to ensure that they only draw the exact amount of electricity to keep the water filtered.
By operating at a slower speed you will not only save significant electricity, but the pump will also run at a quieter level.
If common sense has prevailed and you want to purchase a variable speed pump, get prepared for some pretty scary numbers when you see the price tag. Quality and extra functionality come at a cost, but remember the long time savings!
Some experienced Sydney pool builders actually highlight that the amount you will save in using a variable speed pump will actually pay for the initial investment in the unit in less than two years.
---
2) Should I Choose A Concrete Pool?
Fibreglass pools are great, but they are boring! If you ar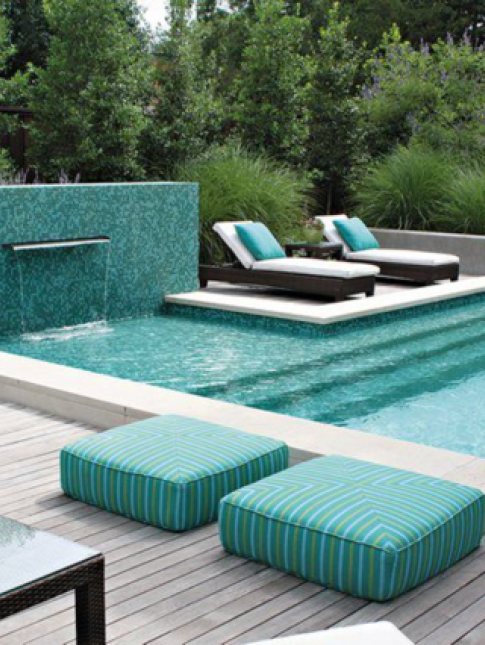 e content having the same shape and style as everyone else, then you are going to love your fibreglass pool. They are also quick to install. So if Summer is rapidly approaching and the beach just seems too far away, then your local pool builder will be able to rapidly install a fibreglass pool.
In regards to maintenance, the smooth finish of fibreglass pools is not as porous as most concrete pools so they are easier to clean. Generally speaking, the less tiny holes in your pool walls, the less breeding ground for algae.
So why choose a concrete pool? Because you want a unique pool that will best suit your backyard and outdoor lifestyle. If you just install a stock-standard fibreglass pool from the catalogue, it will not give you an edge over other properties when you sell.
But if you have a unique pool, with a beach entry or additional swim-out or a lounge area; then you have yourself a memorable outdoor space.
Don't be limited by the catalogues. Check out Houzz for inspiration and then employ an innovative pool builder to make it a reality.
---
3) I Don't Have Much Space. Can I Still Get A Pool?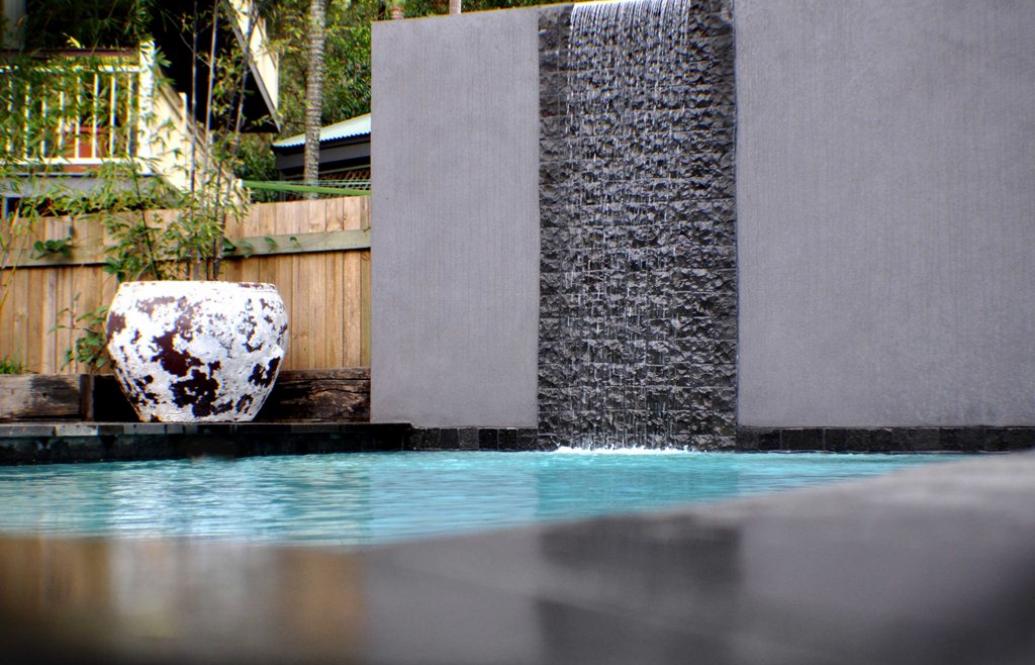 With the cost of Sydney property, most homeowners are just happy to have the limited space in their backyard that they have. But how much space do you need to install a pool?
The optimistic answer – If you can dream, you can build it!
Sydney pool builders are experts at installing pools in small yards. As proof of this, do the Bondi to Coogee walk and check out all of the amazing pools that are squeezed into some of the narrow backyards.
Admittedly, you will actually need a professional pool builder to come to your property and inspect the foundations of your property, the underlying soil condition and talk with you about the intended use of the area. But experienced pool construction teams have fitted pools and spas into even the most limited spaces.
But you have to recognise that narrow access is going to push up excavation costs. You should also be aware that builders will need to adjust construction techniques to support existing building structures, and the planning and design process can also be slightly longer.
Safety fences are a requirement in Sydney. So you have to factor this in as well when you are planning your pool or spa. Each council has specific requirements, but your pool builder should sort that all out for you.
So if you have a terrace home with a thin backyard, don't stress! You can still be drinking Margaritas in your own unique pool come next summer.
---
Bonus Question – How Can You Select The Right Sydney Pool Builder?
A key indication of a good pool builder is their reputation.
They should have a good reputation in the community and the pool building industry.
Now we are not talking about who has the flashiest advertisement or the best Instagram feed. Look for unedited customer testimonials on company review sites.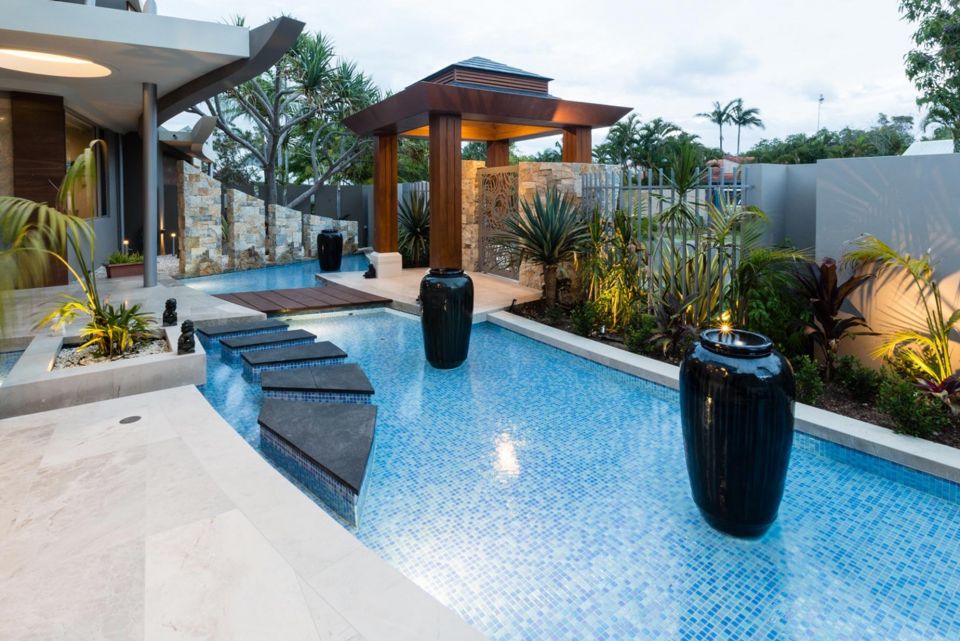 One technique you can use is to type "name of pool building + review" or "Pool Builders Sydney" into Google. You will be supplied with a range of results. You can then sift through the different results and you will be able to recognise the genuine reviews.
Once you identify a pool building contractor that has great references, give them a call and ask them a few questions. You will get a sense of what their values are and see if they can make your dream pool a reality.
Here are some questions that might be worth asking:
How many pools did you build last year?
Can I see some references from satisfied customers from last year?
Take the time to research the pool building company before you sign the line and you could save yourself time, hassle and money.
Boutique Pools & Spas is a Sydney pool building company that excels in creating designer pools and spas using premium materials. With extensive experience constructing pools in some of Sydney's finest residential and commercial properties, you can rely on the Boutique Pools & Spas team.
Check out the lap pools Northern Beaches gallery to inspect some of the award-winning designs that Boutique Pools & Spas have recently constructed.
Boutique Pools & Spas
02 8115 0598
Warriewood NSW