If you are the proud owner of an oriental rug or are thinking about purchasing one, you have probably done a lot of research on how to take care of these beautiful heirlooms. The internet is an endless source of seemingly helpful information. However, not everything you read is true! There are many common myths floating around out there about oriental rugs and how to take care of them properly, and we'll talk about professional rug cleaning.
Many people have made poor decisions on which oriental rug to buy based on misinformation from the internet or even the seller themselves!
But don't panic! I'm here with all the facts learnt from professionals in rug cleaning. So let's debunk these myths and find out the truth about Oriental Rugs! Then you can purchase the best one for you and ensure that it receives the best oriental rug care possible, so you can enjoy your exquisite rug for years to come!
Myth 1: Don't Wet Clean Oriental Rugs
This is a widespread myth that I've heard many times before! But you can indeed wet clean an oriental rug IF it is well made. If you make sure to purchase a high-quality, well-constructed rug, it can be wet cleaned as long as a pre-cleaning inspection has been carried out beforehand.
Although oriental rugs can be wet cleaned, they should NEVER be cleaned with ordinary cleaning solutions such as dishwashing liquid. This can cause damage to or leave oily stains on your valuable rug!
Professional rug cleaning methods must always be used when attending to any oriental rug, which includes doing a colourfastness test before washing. If your oriental rug is stained or spotted, a professional cleaner will use the best rug stain remover, ensuring that your treasured article will be in safe hands.
Valuable rugs should never be cleaned inside your own home. This process should always be carried out in a purpose-built location designed for professional rug cleaning. Some cleaning companies even offer a free pick-up and drop-off service; how handy is that!
Myth 2: Persian Rugs are The Best
Many people make the mistake of assuming that Persian rugs are the only choice when it comes to oriental rugs. However, there are many beautiful rug options from countries such as China, Pakistan and India. Discover more locations that produce stunning oriental rugs by checking out this list of rugs by region!
These days rugs from these other locations are just as beautiful and top-quality, each with its own unique story and heritage.
Persian Rugs are usually more expensive, but don't let that price fool you! Just because the price is high, this doesn't mean the quality is high too. When choosing an oriental rug, it's most important to choose one that is high-quality and well-taken care of, rather than worry about which country it came from.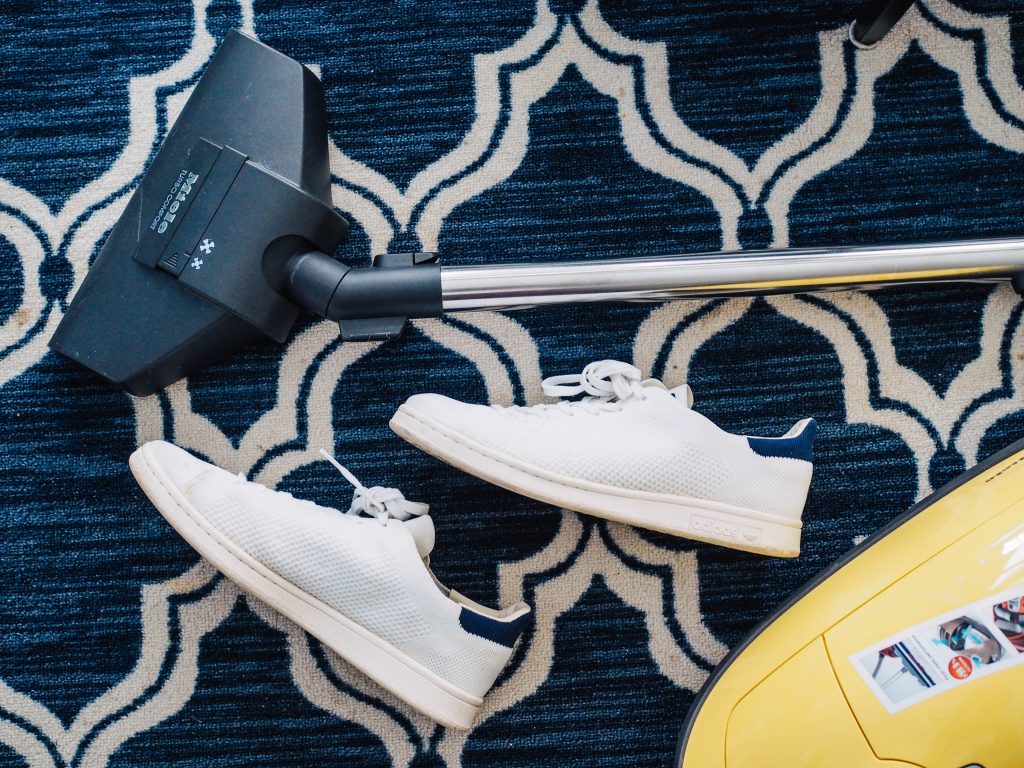 Myth 3: Don't Vacuum Oriental Rugs
Another common misconception regarding oriental rug cleaning is that you shouldn't vacuum them. Again, this is just not true! Almost 80% of the soil that ends up on your rug is dry particles. If left alone, these particles can wear down your rug, causing yarn damage and bald spots, especially if there is heavy footfall across it during the day.
Therefore, it is vital that these area rugs be vacuumed regularly to avoid any potential damage, helping to maintain their good condition. You could try sweeping the rug first to help bring up any deeply embedded dirt before following it up with the vacuum cleaner.
Myth 4: You Don't Need A Protector
This is another big myth! If you want to keep your oriental rug in good condition and retain as much value as possible, you absolutely need to apply a protector.
Maybe your rug is made of resilient fibres, such as silk or wool, that are wear-resistant, so you think you don't need a protector. Think again! Although these fibres are more resilient, they are also more susceptible to being stained permanently if any food, drink, or other spillages come their way. Even just soil on shoes can cause stains and damage to these precious articles.
It's true that stains can often be removed with a good rug stain remover, but wouldn't it be better to prevent it from happening in the first place? So, if you value your oriental rug, you definitely want to use a rug protector. This will help significantly prevent stains and make spills far easier to blot out and clean up, preserving the value and condition of your rug.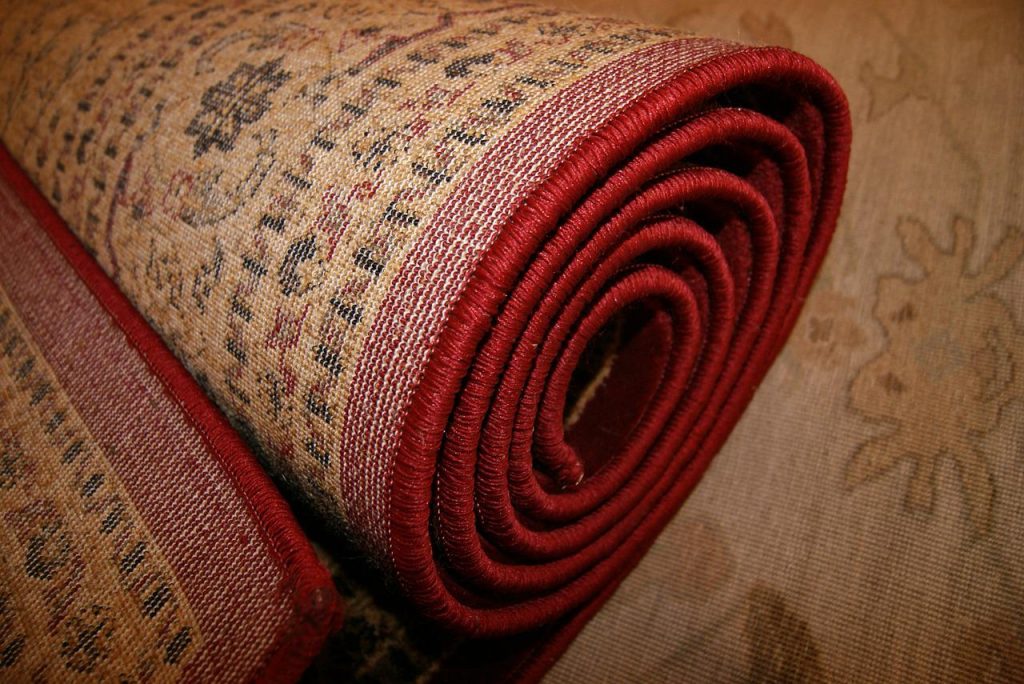 Myth 5: Knot Count Determines Value
Okay, so this myth is partially true! Knot count does help in determining the value of traditional Persian rugs. However, as we discussed earlier, these days, oriental rugs are produced in many more regions, and each region has its own rug designs and qualities.
Many rugs are also mass-produced these days. For example, a hand-woven oriental rug could have a low knot count, but it would still hold far more value than a machine-made rug with a higher knot count. So be careful when determining the value of an oriental rug, and don't rely solely on the knot count to decide its worth!
Myth 6: Don't Bother With A Rug Pad!
Before we debunk this myth, let's explain that a rug pad is a piece of material that goes between the floor and your rug. It holds the rug in place while also protecting it from dust and other damaging particles. These rug pads also prevent your rug from wrinkling, developing dents from heavier furniture items, and even preventing anyone from tripping over a rolled-up corner! They protect you, your floor and your valuable rug.
So… do you still think it's a good idea not to bother with a rug pad? Be wise and invest in a rug pad before things go wrong. Consider this myth debunked!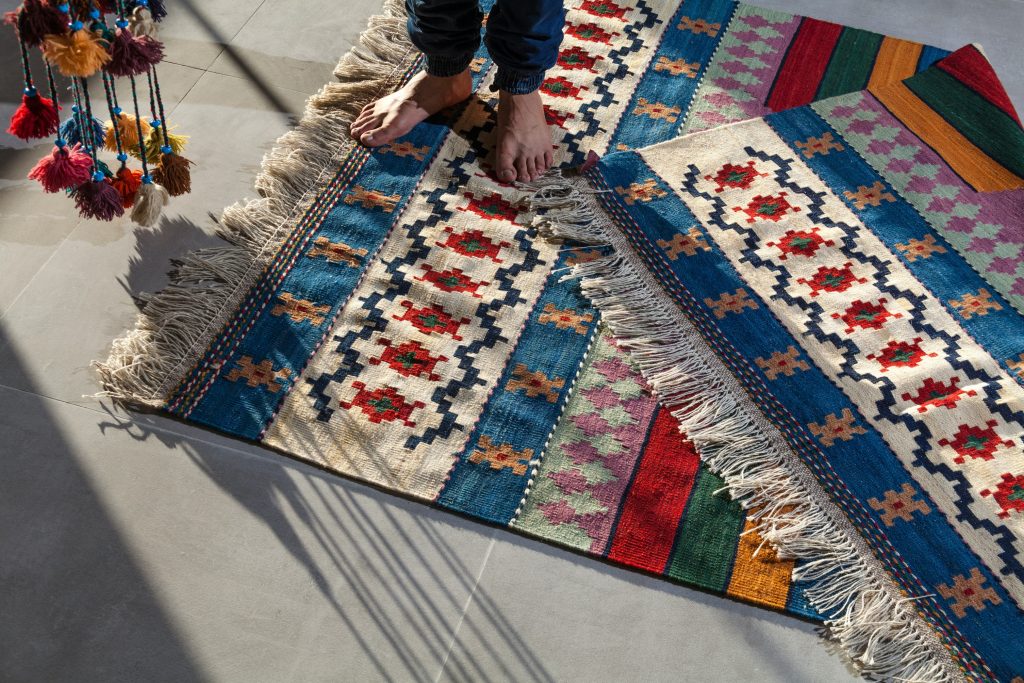 Myth 7: Design Is The Only Identifying Feature
Yes, the design of each oriental rug is unique, but it is not the only way to identify them! Looking at the way the rug is constructed is another vital identification method. Is it machine-made? Was it hand-woven, flat-weaved, or hand-knotted? Looking at the back of each rug will give you a great insight into which construction method was used.
Myth 8: Old Rugs Are More Valuable
Another prevalent mistake many people make when buying or selling oriental rugs is that the older the rug is, the more money it's worth. This is a dangerous assumption, as it could result in purchasing an old rug with no value. If an old rug has not been well-kept and maintained, its value could be extremely low, especially if it doesn't have any artistic quality.
On the other hand, an old high-quality rug that has been well-maintained, and received regular professional rug cleaning, can retain its value and be worth a lot of money! So be discerning when purchasing old oriental rugs. Age isn't everything!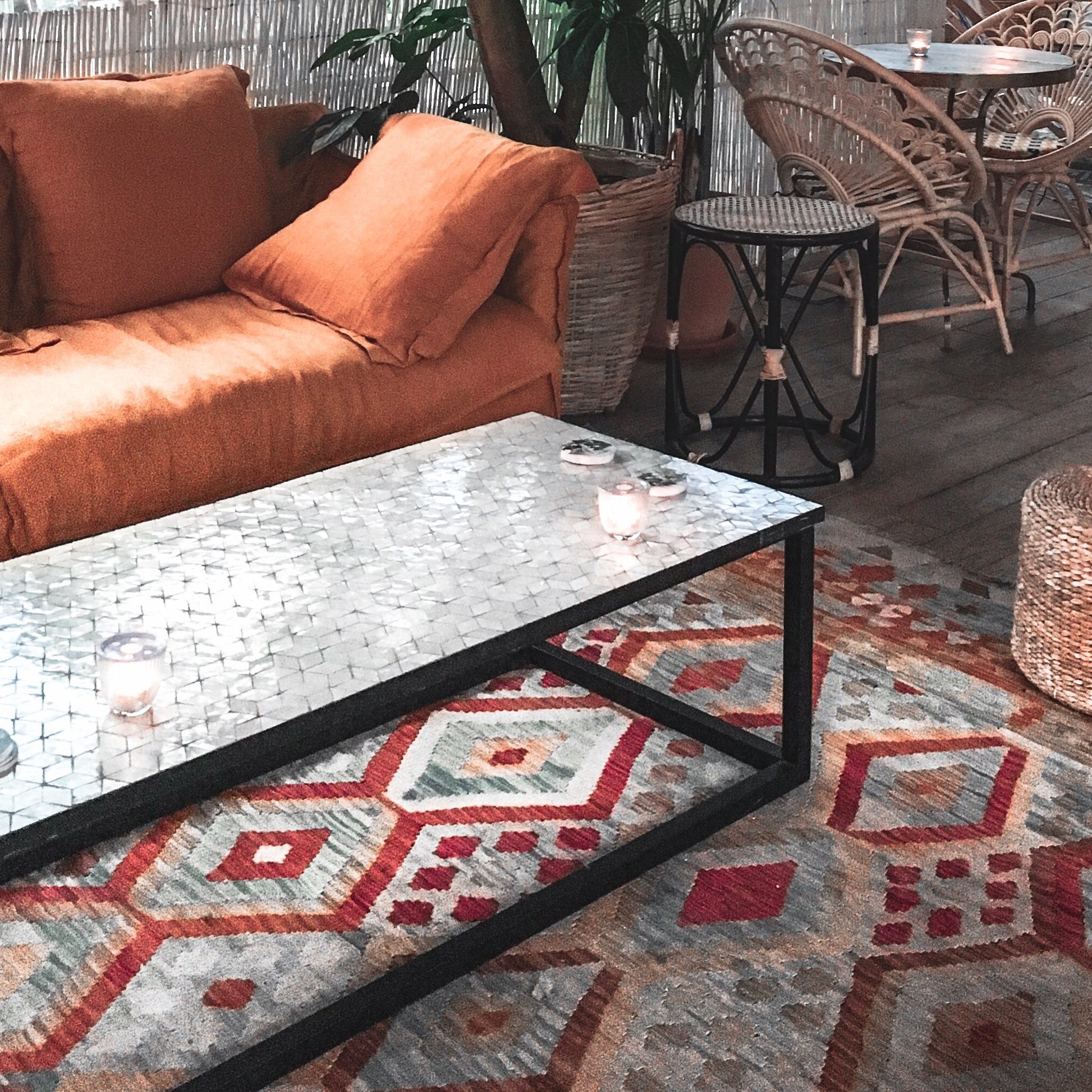 Lessons Learned
So what have we learnt? Firstly, do not believe everything we hear or read online about oriental rugs! Do plenty of research before making big rug purchases to ensure you get the best value for money. And if you want to protect your rug and maintain its value, consider investing in professional rug cleaning, apply a rug protector, and use a rug pad!
An oriental rug that is well-taken care of will last longer and hold onto its value, and most importantly, look fantastic in your home! So let's remember these essential lessons today and take good care of these precious heirlooms so they can be enjoyed by generations to come.