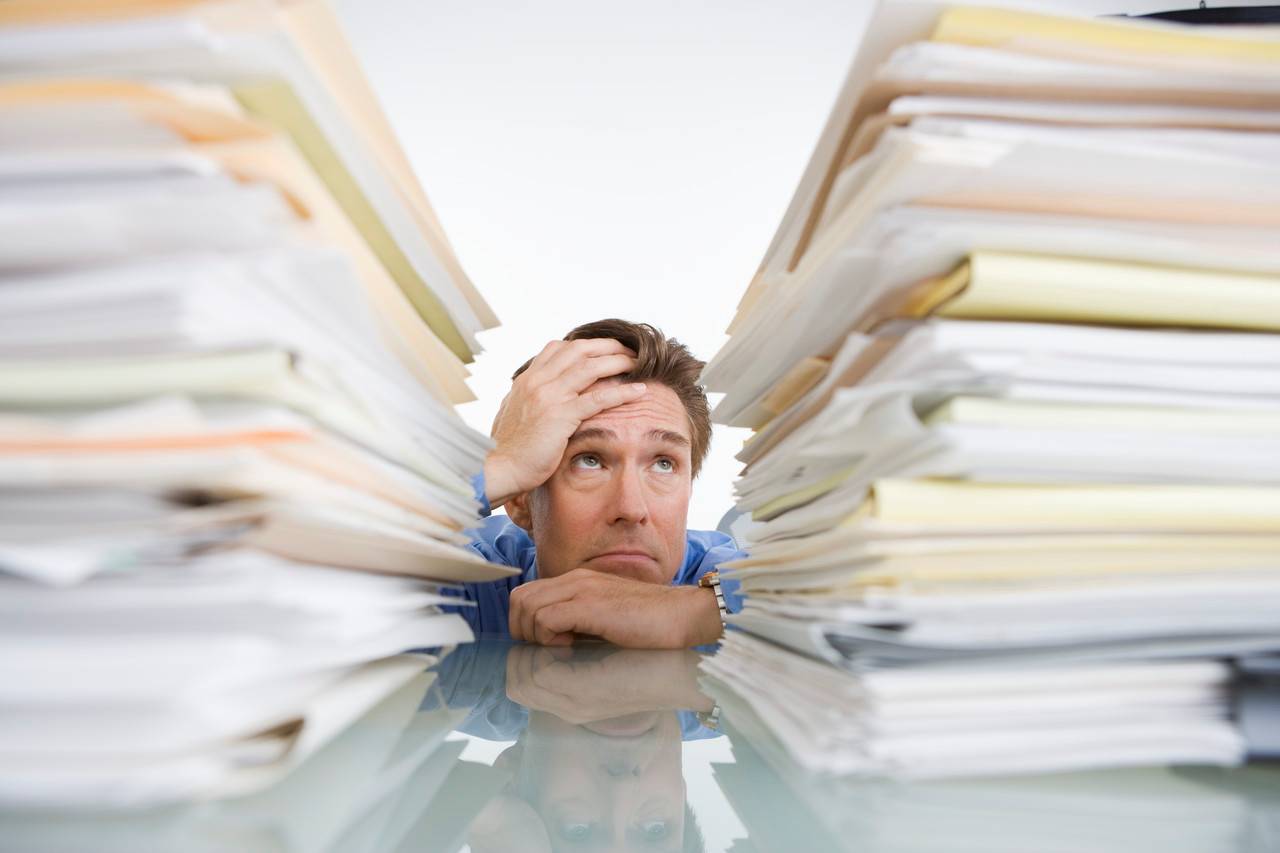 There is one constant in the Australian building and construction industry; all tradesmen hate paperwork!
Quotes, invoices, receipts, time sheets and reports should all be considered swear words on the job site (though there are enough profanities already on the average work site). Not only does filling out all of the necessary paperwork take a big bite out of your work week, but it causes stress, frustration and the odd outburst of tears.
Actually, thinking about it maybe that is the reason why so many plumbers and tilers are losing a few too many hairs on top.
"Paperwork wouldn't be so bad if it weren't for all the paper. And the work." Darynda Jones
It doesn't matter what the trade, there is a deep-rooted hate, repugnance and downright animosity to paperwork.
This DIYHowTo guide is going to help you eliminate paperwork from your workweek so that you can spend more time on your profit making activities, or just knock off earlier on a Friday afternoon and spend more time with the rug rats.
Straight off the bat, we can not promise that we are going to totally and comprehensively eliminate paperwork to the degree that you can throw your bic pens out the window of your Hilux, but with the simple strategies that we will share you will be able to reduce the quantity of your paperwork significantly.
Invest In Quality Mobile Devices
We have all heard enough marketing from the big tech companies about the speed and efficiency of the latest smartphones to last us a lifetime. But if your iPhone spends more time loading apps than it does 'doing stuff', then it is time to upgrade. The entire paperwork elimination strategy that we are going to focus on requires a good mobile device. If your smartphone is lagging, it is only going to frustrate you and make you waste your precious time. Drop some coin on a new mobile device and enjoy the speed boost!
Use A Job Management Software
Now that your mobile device has the capabilities to handle complex tasks, you can blow up your home office! Actually, hold that thought, maybe just transform it into a man cave (less paperwork that way).
There is no business management task related to your work as a tradesman or small business owner that can not be accomplished on your smartphone. There is a plethora of apps that simplify complex paperwork tasks and allow you to carry your office in your back pocket.
The key is knowing which apps to use!
Which app allows you to create quotes the easiest?
Which banking app will ensure you get paid fastest?
Which scheduling program will help you become more efficient and stop double booking or missing appointments?
So what are the best apps for tradesmen in Australia?
There is no shortage of 'best of' apps lists online. So if you want to join the rest of the sheep that follow the crowd, you can stop reading this article and go and search for "best tradies apps".
But…you will be wasting your time. Why?
The majority of these lists have been created by people sitting behind a laptop in a trendy cafe who think that they know what tradesmen want because they have watched the last three seasons of The Block. These lists focus on the features and inclusions of the apps, but they do not understand what functions are genuinely beneficial to a tradie when they are on a job site.
"I have so much paperwork. I'm afraid my paperwork has paperwork." – Gabrielle Zevin
So the key is to use a job management software that has been designed by tradies, for tradies.
Why?
If you are using a job management software that has been designed by tradies, you can be sure that you are not going to be bamboozled by complex technical jargon or marketing mumbo-jumbo. You are going to get a product that may not be as flashy as some of the competition in the visual stakes, but that will actually benefit you in your day-to-day work life.
Take for instance TradiePad. You have probably already worked with a tradesman that has used the TradiePad system. You would know that instead of being just one app, TradiePad is a system that identifies the exact apps and systems that will benefit your business. The team then train you how to incorporate the system into your daily work schedule and ensure that you understand each function so that there is no harsh learning curve.
The beauty of this system is that you don't have to go on to the App Store and try and choose between the thousands of apps and figure out which one is the best for you.
The TradiePad team have done all of the heavy lifting for you already. They know each app and who it is beneficial for.
All over Australia, thousands of tradesmen, construction teams, small businesses and mobile service businesses are using the TradiePad system. Some existing clients include plumbers, tilers, builders, roofers, concreters, cabinet makers, electricians and waterproofers.
If you are unsure whether incorporating the system into your business would be worthwhile or not, you can have a look at these reviews from some of these businesses that are already using TradiePad.
Don't waste any more time on unnecessary paperwork. If you are hesitant about integrating technology into your business, don't worry the TradiePad team have trained even the largest technophobes to run the TradiePad system in their business.
TradiePad Cloud Software & App Integrators
Address: Smart Work Hub, Level 2 Oran Park Podium.351 Oran Park Drive Oran Park NSW 2570
Phone: 1300 651 900
Website: https://www.tradiepad.com.au/