Are you planning a low-cost Sydney vacation?
While Sydney is not the typical budget holiday destination, with the right local knowledge and planning you can get awesome bang for your buck in the world's most prestigious harbour city. For awesome advice, suggestions and traveller discounts, visit the backpackers Sydney website today.
Sun-kissed, energetic and fun loving, Sydney has all of the hallmarks of a classic backpackers destination with the suave and panache of a modern European metropolis. Combining world-class beaches, exotic dining options and friendly locals, Sydney manages to win over even the most travelled tourists.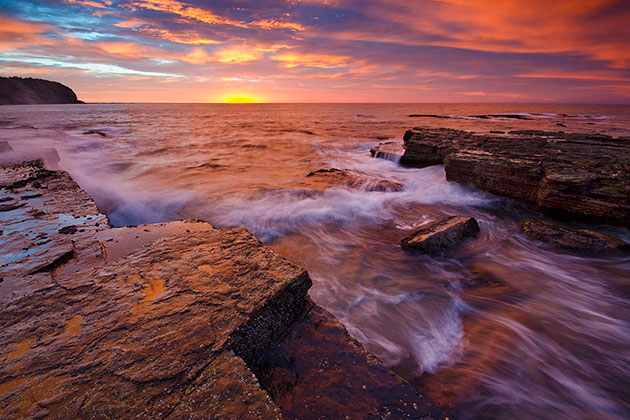 But what are the secrets to getting the best value from your trip to Sydney?
5 Must Do Activities In Sydney
Take a surfing lesson at Bondi Beach
Enjoy an evening show at the Sydney Opera House
Take the Circular Quay to Manly ferry
Climb the Sydney Harbour Bridge
Visit the Art Gallery of NSW
The Best Areas To Stay In Sydney
Circular Quay – All of Sydney's big-ticket attractions are right on your doorstep, but you will have to pay a fortune for even the most modest accommodation in this district.
Kings Cross – The most energetic suburb in Sydney, this is the home of entertainment and the best backpackers hub in Australia.
Marrickville, Newtown – With a high proliferation of hipsters, there is a tremendous array of modern cafes, but you are a long way from the beaches.
Sydney CBD – With mouthwateringly delicious Asian restaurants at your fingertips you will leave Sydney satisfied, but also tired as this is the noisiest area in the city.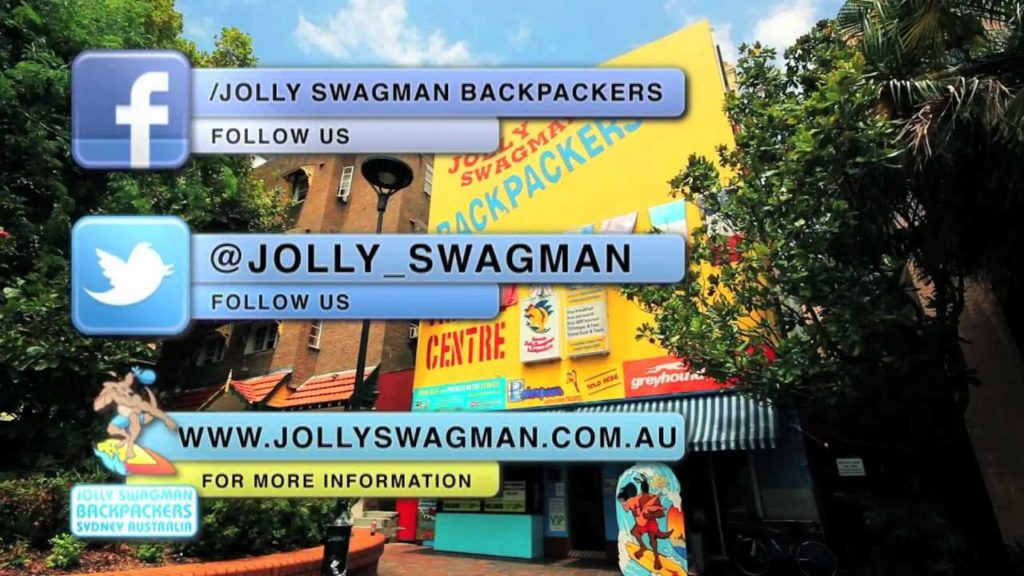 For the easiest access to Sydney's iconic attractions as well as keeping your budget in your mind, Kings Cross is the best value for money suburb in Sydney for visiting backpackers. Jolly Swagman Backpackers Sydney offers discount rates without compromising on the quality of facilities.
Free wifi, free breakfast and free airport pickup are all provided for guests at Jolly Swagman Backpackers Sydney. Extend your holiday budget while still having Sydney's most dynamic suburb right at your doorstep.
5 Unique Australian Foods To Try
Vegemite
Tim Tams
Lamingtons
Meat Pies
Smashed Avo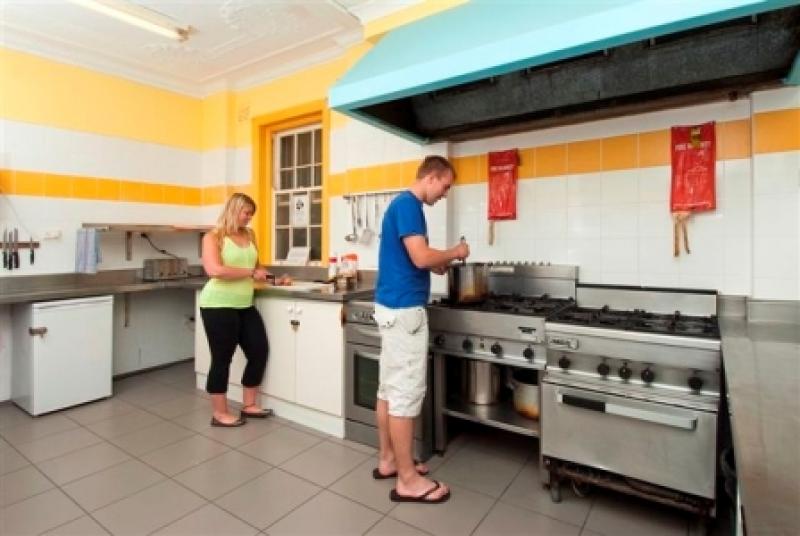 Where To Get Cheap Eats In Sydney
Aside from your accommodation, food and beverage will eat up the biggest percentage of your budget. So finding cheap eats that the locals love will ensure you get to eat like a king yet pay like a pauper.
The best cheap eats in Sydney can be found at:
Crown Street, Darlinghurst
Glebe Point Road, Glebe
Oxford Street, Paddington
Just find a busy place with locals bursting out the door and you can be sure you are onto a winner.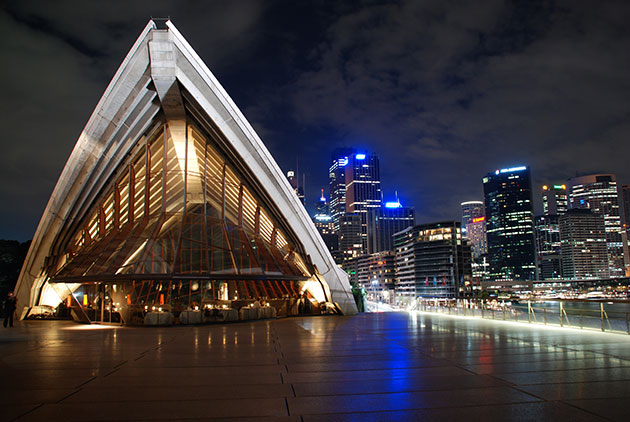 Pub meals are an especially Australian experience. Order a schooner (a large glass) of the locally produced Toohey's Lager and enjoy the changing faces that roll in and out of the establishment. Meals at pubs around Sydney are generally good value for money as portions are large.
Awesome Flavours On A Budget
If you would like to enjoy prime-quality Australian beef, lamb and seafood on a budget, then the markets are going to be your friend. Jolly Swagman Backpackers Sydney has an easy-to-use kitchen that guests are allowed to use that can help you dramatically extend your holiday budget. Enjoy purchasing the freshest local produce at the local markets and cook up a storm in your own kitchen.
Depending on your location in Sydney, food critics and local chefs agree that the most inspirational markets in the city for foodstuffs are the Paddy's Markets, Flemington Markets and the Sydney Seafood Market.
If there is anything that you can not find at these markets, just go to your local Woolworths, IGA or Coles supermarkets.
How To Get Around Sydney
Sydney is a surprisingly expansive city. Unlike European cities where you can discover the best of the city on foot, you would need to cover Marathon-like distances to reach even just a fraction of the most iconic sights.
Car hire is expensive as are road tolls. So the best option is public transport. Locals will often moan about the frequent delays and cancellations, but if you are on a backpackers budget, this will most likely be the only option within your reach.
Are you planning on visiting the Blue Mountains?
This effortlessly magnificent mountain range wraps around the western region of Sydney and houses countless 'wow-worthy' views. Rail service is available from Sydney Central Station to Katoomba Station. A round trip ticket will cost you $15 AUD. You won't get bored on the journey as you will be treated to some awesome views of some of the city's most interesting neighbourhoods on the way. Note that the journey to Katoomba Station takes about 2 hours, so make sure that you start the day early to ensure you have enough time for discovering the exciting treks in the region.
The Blue Mountains Explorer Bus can help you visit some of the most spectacular sights in the Blue Mountains without feeling too rushed. Tickets are about $44 AUD.
The Best Backpacker Budget Tips
See A Show For Cheap – Would you love to see a show in the Sydney Opera House but are put off from the skyrocketing ticket prices? Partial view tickets can be purchased on short notice and provide you with the genuine experience, without the heartbreakingly expensive cost. Unfortunately, this option is now a little bit harder to take advantage of since it was advertised in a recent Lonely Planet guidebook.
Swim Between The Flags – Would you like to try surfing, but don't want to hire a board? Try bodysurfing between the red and yellow flags at Bondi Beach. You will get the same exciting experience without the chest rash or board hire fees. Lifeguards will ensure that you are safe, as long as you stay within the red and yellow flags and follow their guidance.
Stay At The Jolly Swagman – For over 20 years, the team at Jolly Swagman Backpackers Sydney has been providing the best low-cost backpackers accommodation in the region. They love helping their guests with discount vouchers that you can use throughout the city. Additionally, the team provides up to date travel advice so that you can enjoy Sydney like a local.
For the very best rates on dorms and private rooms at Jolly Swagman Backpackers Sydney, please visit the company website today.